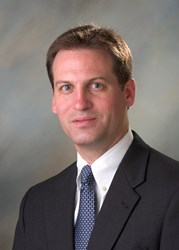 As federal budgets shrink, bid protests are becoming increasingly common and frequently serve as an additional tool for obtaining federal contracts
Richmond, VA (PRWEB) October 24, 2013
An overview of the bid protest process for Federal government contracts will be the focus of a free webinar on Tuesday, November 19, from 12:00 noon to 1:00 p.m. (ET), presented by attorneys from national law firm LeClairRyan's Government Contracts Team.
"As federal budgets shrink, bid protests are becoming increasingly common and frequently serve as an additional tool for obtaining federal contracts," said Tom Coulter, a shareholder in the firm and leader of its Government Contracts Team. "Pre-award protests provide an option to resolve vague language or specifications geared toward a competitor and post-award protests may remedy errors in the evaluation or award process. Knowing when and how to file a protest—and determining the best approach—can help turn a loss into a win."
Topics on the agenda include:

Determining whether you are able to file a protest
Types of issues that can be the subject of a protest
Deadlines for filing
How to effectively use a debriefing
Where to file a protest and the pros/cons of each forum
Available relief for a successful protest
Strategy considerations as to protest grounds, approach, and when/where to file
When and how to defend protests filed by a competitor
Joining Coulter will be Nicole Brakstad, an associate on the firm's Government Contracts team.
Attorneys, business owners and executives, salesmen, and in-house counsel involved in the federal procurement process are all invited to attend. LeClairRyan will apply for CLE credit for the session in Virginia, New York and California.
Those wishing to register for the webinar are asked to do so by 11:00 a.m. on Tuesday, November 19. A replay of the webinar will be made available the day after the event. To register, visit http://www.leclairryan.com/events/xprEventsDetail.aspx?xpST=EventDetail&event=426
About LeClairRyan
As a trusted advisor, LeClairRyan provides business counsel and client representation in corporate law and litigation. In this role, the firm applies its knowledge, insight and skill to help clients achieve their business objectives while managing and minimizing their legal risks, difficulties and expenses. With offices in California, Colorado, Connecticut, Maryland, Massachusetts, Michigan, New Jersey, New York, Pennsylvania, Virginia and Washington, D.C., the firm has approximately 350 attorneys representing a wide variety of clients throughout the nation. For more information about LeClairRyan, visit http://www.leclairryan.com.