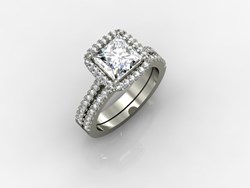 Houston, TX (PRWEB) October 30, 2013
1. Know what your diamond is worth.
Just because you're in love with your diamond ring doesn't justify the valued amount in your head. You'll want to make sure you know all the facts before you make the first move. If you received the diamond ring as a gift, chances are you may not have the paperwork that came with it at the time of purchase. That's ok if you don't.
You're in luck if you do because sales invoices, diamond certifications and appraisals are half the battle before finding a buyer for your diamond jewelry. This documentation will help establish facts about clarity, color, carats and diamond weight.
2. Be realistic in your asking price
The truth about the amount of money you get for your diamond jewelry depends on a couple things. If you're selling to an individual, more than likely they will be buying from you because they like what they see. Individuals on Ebay, Amazon and even Craigslist are buying based on personal preference. Price can vary because of what people perceive the jewelry is worth to them.
When selling to a business, keep in mind that your jewelry will be re-sold. Selling your jewelry to a Pawn broker, Jewelry Store or wholesaler will result in a lower amount of cash in your pocket. Your jewelry will probably be sold wholesale. What does this mean to you? You will get less money when you sell your diamond jewelry because the business will need to markup the price when it is resold.
3. Prepare yourself emotionally to sell
The end of a marriage is never easy. There are a huge number of lifetime memories created, both good and bad. It will be crucially important that all emotions attached to your diamond jewelry is left on the shelf before entering into negotiations.
Wholesale jewelry buyers may empathize with your specific situation however it will not sway the purchase price in your favor. This is a fact that can not be ignored.
Letting go of past memories attached to your jewelry will help you come to peace with the situation. Sometimes moving forward means letting go of the past, so that you can move forward. Look forward to enjoying all the good that life will bring your way in the future. Though money may be important to deal with financial responsibilites; your mental health and stability will provide you with greater value.