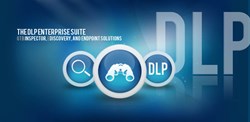 Utilizing disruptive, cutting edge technology, the system will not only identify & classify data and/or files, it will also prove the absence of policy violations
Newport Beach, California (PRWEB) October 24, 2013
Having reinvented the Data Loss Prevention Market with their content aware reverse firewall, GTB Technologies is now changing, for the better, the Data Classification space by utilizing its proprietary content fingerprinting technology to classify data and files based on unstructured and / or structured data.
GTB Technologies goal is to properly secure an organizations' mission critical information from data leakage by bringing a broad set of influential DLP innovations and unique vision to the market.
Increase in Phishing Attacks:
With increased phishing attacks and data leak risks, protecting sensitive data, customer & corporate information from a breach is more important than ever. Therefore, it's tantamount that organizations know the answers to these questions:

Where is your data?
Can you manage/control the egregious amount of information within & beyond your network perimeter?
Is your organization subject to penalty fees from regulators?
Continuous Compliance:
The ability to become and maintain compliance with the never ending list of Federal, State & International Government data security regulations such as Sarbanes Oxley (SOX), GLBA, HIPAA, CA SB1386, CA AB1950, Payment Card Industry (PCI) Data Security Standard, The US Patriot Act, FISMA, FERC/NERC, PCI, EU Data Protection directive, Data Breach Notification Law, NPP-9, PIPEDA, ITAR, Law 152-FZ "On Personal Data" Code Federal Financial Markets Service, the Joint UK Corporate Governance Code ... is made even more difficult with the consumerization of data.
"Our system provides users multiple remediation functions such as copy, move, delete and best of all encrypt. Utilizing disruptive, cutting edge technology, the system will not only identify & classify data and/or files, it will also prove the absence of such policy violations." said Wendy Cohen, GTB's COO.
"GTB's data protection suite affords users the ability to detect data with virtually 100% accuracy thereby avoiding the endless, time consuming "tuning" processes needed to avoid the false positives which overwhelm many of the existing systems on the market." continued Cohen.
Data Loss Prevention is an ongoing process
Understanding that Data Loss Prevention is an ongoing process, the first and most important step is Data Classification, or having the ability to identify what sensitive content to monitor and protect. This can be customer information, HR data, financial statements, source code, Salesforce data, business plans, cloud data, rich media content and much more.
The combining of its AccuMatch Detection with its data classification, collection features and capabilities; GTB Technologies has created a tool which provides an organization the unsurpassed ability to:
Discover, Identify, Locate, Classify, Inventory & Encrypt - your critical data and its locations - Simple & Easy
See & Control your Data - from who is accessing it, where it's being sent, copied or transmitted.
Real-Time Monitoring – be notified when a user saves a file with sensitive content
Continuous Compliance - Scan on demand or scheduled
Ensure Data Removal - while reporting Violations
Educate and Promote End User Security Awareness – teaches about compliance & company security policies
Lowering Costs – accelerate workflow review and remediation time
Review Enterprise Reporting - violations based on departments, users, channels, geographic locations etc.
Contact us to for your free 30 day Data Classification Tool
About GTB Technologies Inc:
With offices worldwide, GTB Technologies Inc. has re-invented the enterprise data loss (leak) prevention marketplace; bringing a broad set of influential innovations such as solving the known market limitation of false positives, the BYOC Problem.
GTB's Next Generation Data Loss Prevention, a Unified Data Centric Protection Platform provides solutions for:
Data in Motion
Data at Rest
Data in Use
Data Discovery
Data Classification
Content Aware IRM / DRM
Cloud DLP
*This 30 day offer expires November 30, 2013. All products are governed by GTB Technologies, Inc. Terms & Conditions Other terms and conditions may apply so please check with your GTB Technologies Security Specialist. Current GTB Technologies customers or companies already working with GTB Technologies Inc. do not qualify.
The "Goof Proof Guide to Data Loss Prevention" "Putting the 'P'; back into DLP, Reverse Content-Aware Firewall, AccuMatch and "GTB Inspector" "Inspector Cloud", "Taking the 'P' into the Stratosphere" are trademarks or registered trademarks of GTB Technologies, Inc., in the United States and/or in other countries. All other brands , products, or service names are or may be trademarks or service marks of, and are used to identify products or services and are the property, of their respective owners and no affiliation with or endorsement, sponsorship or support is implied. Copyright 2013 GTB Technologies, Inc. All Rights Reserved