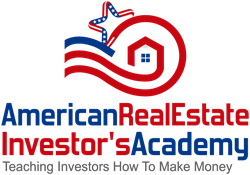 American REIA Radio is dedicated to interviewing the best and brightest real estate investors in America.
Cleveland Ohio (PRWEB) October 26, 2013
The American Real Estate Investors Academy is an online learning platform for people who want to learn about real estate investing. Allen Cowgill is an expert in creative real estate funding.
The radio program is an extension of the online learning concept. The goal of the American-REIA is to educate real estate investors across the nation. To augment this goal, a radio program was created to interview the best and brightest real estate educators in America.
Allen Cowgill is a veteran real estate investor who found the world of private lending by necessity. Since that time, he has dedicated a large part of his career to teaching people how to raise money from private individuals. At its core, there is no magic. Real estate investors partner with people who want a high rate of return on their investment capital. People with money stashed in bank CD's and traditional IRA investment vehicles don't know about the opportunities that real estate investors offer. Allen covers not only the advantages of this type of investing but also the safety built in to the transaction.
The way the program works is that regular people with investment capital can partner with a real estate investor, and in turn the investor secures the private lenders capital with a mortgage or deed of trust. The private lender is also secured with hazard insurance, in case a natural disaster befalls the subject piece of real estate. Safety and a high rate of return may seem like the stuff of myth, but there is a logical reason behind this type of investment.
Professional real estate investors can make high rates of return when they have access to short term cash. For this access, the real estate investor will partner with ordinary people to create an investment that stock market investors don't have access to. The catch, if there is one, is that the people with retirement capital need to be matched up with seasoned real estate investors to make this process work. Allen Cowgill is an expert at matching the two groups.
To hear a replay of this interview, go to the club's radio show archive page. T Here you will find the full length recording of Allen Cowgill's interview along with other real estate legends. This page is always growing so check back periodically for more free real estate education.
The American Real Estate Investors Academy is dedicated to bring the best quality educational material to the public. Look for our educational certification process in the near future. We will be rolling out a series of self-paced, online real estate courses which will take the student through all of the steps needed to become a successful real estate investor.
For additional information on how to use an IRA account to invest in real estate, email radio show host Josh Caldwell, Josh(at)american-reia(dot)com.