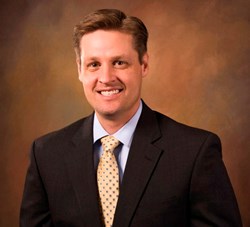 I am concerned that the citizens who will be most hurt are the ones that do not have the ability to do it all on their own.
Charlotte, NC (PRWEB) October 24, 2013
When it comes to having a disability or special need, life can have its challenges. When that disability does not allow an individual to support themselves, financially and even with daily life skills, help is needed on many fronts. For most individuals with a disability or special need, there are government programs that assist them with services that allow them to function in society. These services can range from a small monthly income, medical care, support on the job (to help them complete their job effectively), home supports that allow them to live at home and not in an institution, therapy to improve themselves so they can live more independently, and transportation, and more.
The income and the services that are received are mostly state and federally funded, and when the federal funds stop, the states are not able to make up the difference. For instance, Catawba County in North Carolina reports, "96% of our budget is either state or federal revenue." (see Article) The services that were cut in this county and throughout communities in the United States were those impacting our most fragile citizens such as:

Temporary Assistance for Needy Families (TANF), which includes Child Protective Services, Foster Care Services and Electing County/ Work First cash payments and administration
Social Services Block Grants, which includes Child Welfare Services including Foster Care and Adoptions, Adult Protective Services/Guardianship Services and Adult Day Care
Child Care Development Fund, which includes Child Care Subsidy and administrative services
Community Services Block Grants, which include Community Action Agency/Poverty Prevention
Home and Community Care Block Grants, which include Adult Day Care, In-Home Aide and Senior Transportation and Nutrition, and serves approximately 850 citizens per month
The Low Income Home Energy Assistance Program
"Individuals with Special Needs and Disabilities are served by almost every services area that was cut or reduced due to the shutdown in the government," states Ryan Platt, Founder of A Special Needs Plan. "As our country moves forward and continues to wrestle with our fiscal challenges, I am concerned that the citizens who will be the most hurt are the ones that do not have the ability to do it all on their own. This will only add more pressure to the parents and siblings of those with special needs to ensure they have a plan, and are leaving enough resources so their loved one is less and less dependent on funding from a government that is continually in financial flux."
Families with loved one with Special Needs have fought for over 60 years to have their children, brothers, sisters, cousins, aunts and uncles afforded the same opportunities that anyone else has in our country. Yes, it may be true they need some additional help in order to grab those opportunities; however, the concern is if that help is reduced or cut, what will happen to the growing population of those with Special Needs?
More About A Special Needs Plan:
A Special Needs Plan was founded in 2006 as a special needs planning advisory firm. They offer special needs planning educational products, planning consultations to families, as well as educational workshops and seminars for families, organizations, and financial professionals. They are on a "Million Family Mission" to reach one million families with accurate and credible information, as well as offering advisory services to families across the country. A Special Needs Plan is passionate about helping to alleviate the anxiety surrounding special needs planning and transform that feeling of anxiety into a sense of empowerment, so that families are able to provide for their loved one with special needs, while at the same time provide for the whole family. To learn more, visit aspecialneedsplan.com or specialneedsknowledge.org.