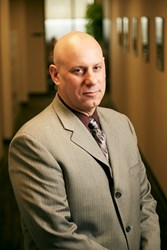 I am truly honored to join an organization whose members represent the finest trial attorneys in the country
SOUTHFIELD, MI (PRWEB) October 23, 2013
Sommers Schwartz P.C., a leading contingency based litigation law firm, is pleased to announce that Matthew L. Turner has been inducted in the American Board of Trial Advocates (ABOTA), a national association of experienced trial lawyers and judges dedicated to the preservation and promotion of right to a civil jury trial in the United States.
"I am truly honored to join an organization whose members represent the finest trial attorneys in the country," said Mr. Turner, a Sommers Schwartz shareholder. "It is a privilege to be considered among their ranks." Membership in ABOTA is by invitation only, based on an evaluation of the lawyer's high personal character, honorable reputation, and substantive civil jury trial experience.
Mr. Turner focuses his practice on the representation of plaintiffs in medical malpractice, personal injury, ERISA, and class action matters. He has appeared in state and federal courtrooms in Michigan and elsewhere, and has argued a number of appeals before the Michigan Supreme Court, the U.S. Sixth Circuit Court of Appeals, and the Michigan Court of Appeals. He has also argued before the U.S. Supreme Court, where he prevailed in a 9-0 decision establishing a precedent that has been followed throughout the nation. In addition to his participation in ABOTA, Mr. Turner is active in the State Bar of Michigan, Michigan Association for Justice, and American Association for Justice.
___________________________
Sommers Schwartz, P.C., a law firm located in Southfield, Michigan, represents individuals in Michigan and across the country who have been harmed as a result of medical errors, defective products, loss of employment, and other forms of negligence or intentional injury, as well as businesses involved in complex litigation matters that jeopardize their existence. Additional information about Sommers Schwartz can be found on its website: http://www.sommerspc.com.