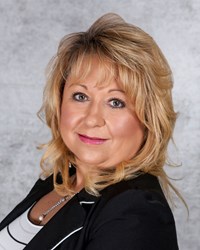 This national award is the most prestigious in the multifamily housing industry.
Marlton, NJ (PRWEB) October 24, 2013
Stacie Brach, a district property manager with Interstate Realty Management (IRM), has been named the 2013 Regional Property Manager of the Year by The National Association of Home Builders. One of NAHB's prestigious Pillars of the Industry awards, this national award recognizes superior achievement and creative leadership in the multifamily industry.
"We are delighted that Stacie has received this well-deserved recognition," said Mark Morgan, IRM's President. "She is a shining star in our organization whose leadership and focus has improved our operations. She is both a role model and mentor for IRM's future leaders."
Brach's portfolio comprises 26 properties throughout California and Nevada, as well as Interstate Realty Management's first property management effort in the state of Hawaii, The Towers of Kuhio Park.
In selecting Stacie Brach for this coveted award, NAHB lauded Stacie's management of Kuhio Park during its 2012 full-scale transformation from a failing public housing development to vibrant, well-managed, mixed-income community.
In 2011, The Michaels Organization, in partnership with the Hawaii Public Housing Authority, began revitalizing the public housing community, formerly known as Kuhio Park Terrace. This $135 million rehabilitation involved both exterior improvements, structural updates to the building systems, and interior renovations to each of the Towers' 555 units. Despite the logistical challenges involved in rehabilitating two, fully occupied 16- story high-rises, Brach's management enabled 96% of the families to remain on-site and the renovation was completed ahead of schedule.
In addition, NAHB noted that Brach's entire portfolio enjoys impressive operating incomes and high occupancy rates.
"Stacie is amazing in her complete understanding of the balance of compassion and professionalism needed in today's property management field to retain both happy employees and happy residents," said Anni Peterson, who serves as Director of Social Services at The Towers of Kuhio Park. "She has led the establishment of activities at all of her sites that encourage positive behavior and foster strong communities," Peterson said.
This is the second year in a row that a manager from The Michaels Organization has been awarded this top honor by NAHB. Amanda Weeks, a community director with Michaels Management Services, was named NAHB's Property Manager of the Year in 2012. Also, in 2012, NAHB named Interstate Realty Management the "Property Management Firm of the Year."