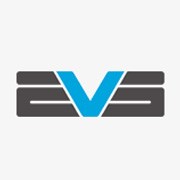 "The ability to perform DL verification through DMV access is much needed and I can't wait to better serve our clients with this new expansion."
Louisville, KY (PRWEB) October 24, 2013
Identity verification and authentication solutions provider, Electronic Verification Systems (EVS), has expanded their driver's license verification suite to help improve identity verification and authentication for industries such as banking, insurance, online gaming and other age-restricted products. EVS's offering helps to ensure individuals are who they claim to be through the use of driver's license verification. This new expansion has the ability to perform true driver's license (DL) verification in 20 states in a virtual environment, at point-of-sale, on mobile devices and more.
Electronic Verification Systems has implemented this expansion with the ability to perform age verification, address verification and DL verification from DMV files for their clients. The increased identity verification that EVS provides can further secure user verification. Some industries, such as banking and insurance, have extremely strict compliance guidelines, some of which mandate verifying the information on the driver's license. With this expansion, EVS can now help those clients meet their compliance regulations.
According to EVS Vice President of Client services, Eric Knapp, "Being that I have been with the company since 2005, I have been involved with many projects but I have to say that this is one the most exciting and probably the most needed expansions to date." Knapp states that, "The ability to perform DL verification through DMV access is much needed and I can't wait to better serve our clients with this new expansion."
EVS introduced this expansion in October 2013 because there are numerous types of DL verification products available today from DL scanning to full blown back ground checks. This product is revolutionary in that it has DMV access and does not require the purchase of any additional equipment, hardware or software. This product can be deployed online, at the POS, integrated into a mobile app or simply manually through the EVS user-interface, IdentiFlo Management Platform. "EVS will work with each client individually to find the best possible product to fit their needs and will then provide training and assistance." says Knapp.
For more information on EVS's fraud prevention solutions or partnerships, please contact Eric Knapp, EVS Vice President of Client Services, at 502.814.1020.
About Electronic Verification Systems
Electronic Verification Systems is a leading provider of fraud prevention solutions designed to help businesses combat identity theft, control costs, satisfy governmental regulation, and support audit and control requirements. With major clients in the financial services, retail product, brokerage, education, insurance, and corporate security industries, Electronic Verification Systems provides powerful and innovative solutions to businesses and organizations across the world.
###