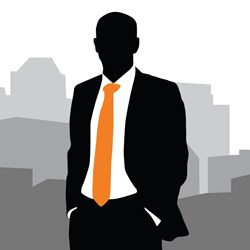 (PRWEB) October 23, 2013
As an Inc. 500/5000 honoree two years in a row, VoIP Innovations knows that annual strategic planning is needed to layout the map for the upcoming year. These sessions are designed to pinpoint goals, key initiatives and action issues that need to be addressed in order for the next year to be successful.
Several outcomes are generated from these planning sessions: A one year plan, a quarterly plan and an overall annual theme. The one year plan comes from the "homework" that each member of the team has to complete. It includes a market analysis, revenue goals, Strength, Weakness, Opportunity, Threat (SWOT) analysis, competition and market information. It also looks at the things they should be starting, continuing or stopping. Organizations who are new to strategic planning should start with defining core values/beliefs, Purpose, 10-year BHAG (big hairy audacious goal), core competencies, sandbox and brand promise.
After the homework is completed internally, VoIP Innovations reaches out to their customers with a survey. It asks various questions such as, "why did you choose VoIP Innovations?" and, "what can VoIP Innovations improve upon?" Once the customer surveys are completed, the data is reviewed and categorized which will then reveal trends and patterns. From these results they know what is important and it will help them structure the sessions in a more streamlined and efficient manner.
To start developing the quarterly plan, VoIP Innovations first identifies the critical quarterly numbers that tell you how your plan is performing. These metrics are sometimes referred to as mile markers. The next step is to take the one year plan and break it down into actions items and prioritize them with the most important being assigned to the first quarter plan. VoIP Innovations ensures plan accountability by assigning a person and deadline to each item so everyone can stay on track.
The last step in implementing a new strategic plan for the year is to engage the entire staff. Part of creating the plan includes developing a theme that represents the goals of the new plan. A visible scoreboard is created and a celebration or reward is set in the anticipation of completely the goals. VoIP Innovations uses their mascot, The VI Guy, to help represent their theme around the office and all over their various social media outlets.
Twice a year, for the past eight years, VoIP Innovations has been honing their strategic thinking skills at Gazelles Growth Summits. These summits are gatherings of the top entrepreneurs in the world, led by Verne Harnish. These summits are a great place to grow not only as a business person but as a leader as well.
VoIP Innovations is an Inc. 5000 company that specializes in providing the largest DID and termination VoIP footprints in North America. Their network includes over 500,000 DIDs in stock in over 8,500 rate centers in the US and Canada. Recently, VoIP Innovations expanded their footprint to include DIDs in over 60 countries and now offers A-Z termination. VoIP Innovations is owned by ABG Capital and is based in Pittsburgh, PA. To learn more, please visit the VoIP Innovations Blog.