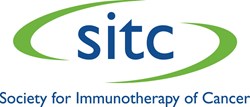 Milwaukee, WI (PRWEB) October 23, 2013
Hear first-hand the latest cutting-edge cancer immunotherapy research straight from the experts at SITC 2013, November 7-10, 2013 at the Gaylord National Hotel and Convention Center in National Harbor, MD.
Members of the media can register free of charge for a press pass, granting access to exciting educational programs that explore the latest advances in cancer therapy, including:
SITC Workshop on Personalized Cancer Immunotherapy – November 7, 2013

Cancer cells contain mutations and other alterations that make them recognizable by the immune system. This interactive workshop will discuss the recent technological advances in genomics, proteomics and immunophenotyping that allow personalized identification of these alterations for targeting with therapeutics, including immunotherapy.
Through presentations by leaders in the field and panel discussions, important unanswered questions will also be discussed in detail.
SITC Primer on Tumor Immunology and Cancer Immunotherapy – November 7
Designed to provide a foundation for understanding core immunology principles as they relate to basic and clinical research in immunotherapy of cancer, promoting appropriate clinical application of cancer immunotherapies to improve patient outcomes.
Prominent investigators will summarize central themes in cancer immunotherapy, including adoptive T cell transfer, monoclonal antibody therapy, cancer vaccines and immune checkpoint blockade.
SITC 28th Annual Meeting – November 8-10
Focused on improving the outcome for current and future patients with cancer by incorporating strategies based on basic and applied cancer immunotherapy, this year's Annual Meeting will feature presentations from leaders in the field on cutting-edge results and methodologies, with topics ranging from Biomarkers and Immunoscoring to Combination Approaches in Cancer and Vaccines.
Updates on important initiatives in the field of cancer immunotherapy, by key representatives from SITC along with the NCI, FDA, and the CITN.
SITC Hot Topic Symposium on Predictive Biomarkers in Checkpoint Blockade: Is PD-L1 Tumor Expression Necessary? – November 10
The PD-1/PD-L1 checkpoint pathway has recently emerged as a valid target for cancer immunotherapy; extending the reach of immunotherapy into common malignancies. This Symposium will address important topics of ongoing research is the identification of predictive biomarkers for response to these agents. Studies thus far have suggested that tumors expressing PD-L1 have a higher likelihood of response, yet, because of challenging assays and heterogeneity, this is not a binary distinction. It is especially important to understand and consider this more fully as clinical trial eligibility criteria could affect ultimate clinical indications.
For more information or to register for SITC 2013, visit: http://www.sitcancer.org/2013/registration or contact Katie Koerner at (414) 271-2456, kkoerner(at)sitcancer(dot)org.
Founded in 1984, the Society for Immunotherapy of Cancer is a non-profit organization of clinicians, researchers, students, post-doctoral fellows, and allied health professionals dedicated to improving cancer patient outcomes by advancing the development and application of cancer immunotherapy through interaction, innovation and leadership. For more information about SITC, please visit the Society website at http://www.sitcancer.org.