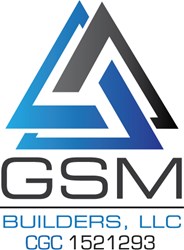 The APEX of Luxury Design
Fort Lauderdale, FL (PRWEB) October 24, 2013
GSM Builders of Fort Lauderdale, Florida are one of Broward's premier custom homebuilders, servicing a community that appreciates beauty and luxury in all aspects. Whether the project is a new custom luxury home or the renovation of an existing residence, no design or construction project is too big for the team at GSM. Their groundbreaking work and a special emphasis on custom luxury residences sets GSM apart from other general contractors, helping their clients open the door to the home of their dreams, one home at a time.
GSM Builders employs only workers who are devoted to continually honing their craft so they are always ahead of the competition. All of GSM's custom homes are unique creations, tailor-made for each client from the finest materials available, from marble, quartzite and granite to rich woods and millwork. Each luxury home is a can be seen as a testament to craftsmanship and design expertise. In fact, it can be said that each of this custom home builder's luxury homes is a work of art. "We embrace both the classical and modern in our work," said a spokesperson for GSM. "There is so much that classical architecture can offer when it comes to designing our custom homes, but at the same time, everything we do has a modern edge to it, that little contemporary note that tells you this is something new and exciting."
As one of the best custom home builders in Fort Lauderdale, GSM Builders has been employed by some of the community's most outstanding and well-known citizens, creating for them homes and projects that reflect their prominence. This is because GSM is the company people turn to for quality, luxury, and a little bit of excitement. "When we build our custom luxury homes, it isn't just about expanding upward and outward, or about taking up as much space as we can. It's about creating a landmark that everyone will remember for years to come. These aren't just homes that we build," said the spokesperson. "What we build are dreams that become reality."
GSM's custom homes are born out of a remarkable reputation for excellence and beauty that is exceeded daily. When GSM says that they specialize in only the finest homes and construction practices, this is no exaggeration. GSM homes will stand the test of time, both in design and construction.
About: GSM Builders is a Fort Lauderdale-based company, specializing in the design and development of custom high-end homes. As a Certified General Contractor in South Florida, GSM Builders is well known for their expertise in both new construction and renovation.