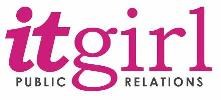 (PRWEB) October 23, 2013
All eyes are on the baseball world as the 2013 World Series begins tomorrow with the St. Louis Cardinals against the Boston Red Sox, and MLB Network, Major League Baseball's 24/7 cable TV network, will debut a new promo spot featuring Kevin Rudolf's single "Here's to Us" on Wednesday, October 23 prior to Game 1 at Boston's legendary Fenway Park. "Here's to Us" is performed by multiplatinum artist Kevin Rudolf who is best known for his 4x Platinum monster hit "Let it Rock" (ft. Lil Wayne) and most recently his number one hit "Little Bit of Everything" which he co-wrote for Keith Urban.
The spot is a tribute to the power and emotion of "Here's To Us," as it honors the on-field celebrations, dugout rituals, rally cheers and fan reactions from the 2013 MLB season. The concept was developed around and tailored to the song's distinct clapping rhythm, as clips featuring all 30 MLB clubs and the biggest names in baseball - including Miguel Cabrera, David Ortiz, Yadier Molina, Andrew McCutchen and Hanley Ramirez - were specifically selected from hundreds of files of 2013 game footage to perfectly sync up with the song. "This promo is special because we built it around the song and its upbeat rhythm and inspirational lyrics, which we feel celebrate all that took place in Major League Baseball this year," said Mary Beck, SVP of Marketing and On-Air Promotions for MLB Network.
"I'm honored to become a part of America's historical favorite past time and to share the feel good vibe of this song with baseball fans across the country," said Rudolf of his song being selected for the promo by MLB Network, "I hope this song ignites special, feel good memories for those that hear it."
The spot will premiere on World Series broadcaster FOX and air on MLB Network throughout the World Series and off-season, leading up to MLB Network's fifth anniversary on January 1, 2014 and can be viewed here http://mlb.mlb.com/media/video.jsp?content_id=31170053
In support of "Here's To Us", written by Kevin Rudolf and Larry Nacht, officially releasing on iTunes on October 22nd, and the premiere of the promo on MLB Network, Kevin will be hosting an online chat party. Toasting to all of his fans to celebrate "Here's To Us", Kevin will be answering questions, partying, and live chatting with all his fans via Ustream on his Facebook, November 5th at 8PM ET. Follow Kevin Rudolf on Twitter: @itsKevinRudolf
For MLB Network contact: lorraine.fisher(at)mlb(dot)com | 201-520-2895
For Kevin Rudolf contact: Juliette(at)itgirlpublicrelations(dot)com | 818-321-2317
About MLB Network:
MLB Network is the ultimate television destination for baseball fans, featuring the multiple Emmy Award-winning MLB Tonight, live regular season and Postseason game telecasts, original programming, highlights, and insights and analysis from the best in the business, including Bob Costas, Peter Gammons, Jim Kaat, Al Leiter and Harold Reynolds. MLB Network debuted on January 1, 2009 in a record-setting 50 million homes and is currently distributed in 71 million homes throughout the U.S. and Puerto Rico. For more information and to find MLB Network in your area, go to http://www.MLBNetwork.com.
About Kevin Rudolf
Rudolf's songs are known to "cross genres," combining rock and hip hop. "Let it Rock" has sold over 4 million copies, and hit the top 10 in countries including the United States, UK, Germany, Canada and Australia. The Cash Money artist has written, or co-written every song on each of his albums, as well as written and produced songs for many of the most popular artists of the era. Rudolf worked alongside famed producer Timbaland, on songs by Justin Timberlake, The Black-Eyed Peas and Nelly Furtado, among others. "Here's to Us" is the first single off of his next album due out in 2014. Kevin Rudolf is signed to Cash Money Records and distributed by Universal Republic Records.