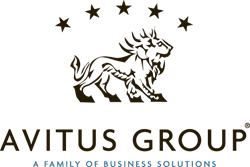 "Our cultures and how we sell, service and deliver are identical which made the decision to become part of the Avitus Group Companies an easy one" - Avitus Group Technologies President, Kirk Porter
Billings Montana (PRWEB) March 04, 2014
Avitus Group, a national business solutions company, is announcing the acquisition of Altitude Technologies, a 5-year old technology firm based out of Billings, Montana. With this merger, Avitus Group is combining Altitude Technologies IT support services with it's own business services model. "Bringing together these companies ensures success to our present and future clients. Business owners can operate with peace of mind knowing their administrative, and information technology needs are covered." - Avitus Group Marketing and PR Manager, Dianne Parker.
Avitus Group handles bookkeeping, payroll, taxes, and other administrative services for companies globally. By combining resources, Avitus Group and Altitude Technologies are able to serve businesses not only with their administrative services, but also with their technology needs. "Avitus Group has developed similar services supporting the business functions and, likewise, focus on customer service and retention. Our cultures and how we sell, service and deliver are identical, which made the decision to become part of the Avitus Group Companies an easy one."- Avitus Group Technologies President, Kirk Porter
Altitude Technologies has been serving the Mid-West since 2009, providing IT Support such as technical help desk support, computer support, and consulting to small and medium-sized businesses.
Learn more about Avitus Group Technlogies here.