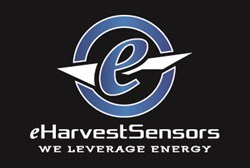 "eHarvestSensors' Portable USB Solar Chargers are an interesting range of products integrating harvesters in order to enable additional functionality and versatility when charging electronic devices." says Dr. Harry Zervos, Sr. Tech Analyst with IDTechEx
Las Vegas, NV (PRWEB) October 29, 2013
eHarvestSensors Inc, a start-up company in Las Vegas, NV that leverages energy harvesting into their products announces that their portable USB solar battery chargers, the eQUICK Phone and eQUICK Tablet for Smartphones and Tablets can be seen at the IDTechEX Energy Harvesting and Storage Conference and Tradeshow from November 20-21 at the Santa Clara Convention Center in Santa Clara, CA.
"eHarvestSensors' Portable USB Solar Chargers are an interesting range of products integrating harvesters in order to enable additional functionality and versatility when charging electronic devices. Attendees at the IDTechEX Energy Harvesting and Storage USA Conference and Tradeshow in Santa Clara, CA can see them in action on Demonstration Street", says Dr. Harry Zervos, Sr. Technology Analyst with IDTechEx.
Versatility begins with a system design that charges quickly and does not waste energy during solar charging of the device charger and does not waste energy during the charging of smartphones, tablets, wireless speakers or other USB powered devices. A more efficient system design translates into a smaller, faster and lighter weight solar charger with more battery capacity. A typical smartphone battery capacity of 5W-hr can be solar charged in approximately 1 hour from 3 small solar panels. A high current USB output allows a device to be charged in the same time as manufacturers charging specification and 2 devices can be charged at the same time when using the eQUICKTM Twin USB Power Splitter.
Functionality expands with a device charger that includes a detachable rechargeable Lithium Ion battery pack, which has battery capacity options from 10W-hr to 40W-hr and has 2000 charging cycles so you never have to replace the battery pack. The 40W-hr battery can charge 8 smartphones or 1 tablet and 3 smartphones.
The device charger can be removed after solar charging and used for quick device charging. The solar charger folds into a compact size for easy storage when not in use.
"Consumers want it all, want it fast and want it good so we matched their expectation with our innovative eQUICKTM Portable USB Solar Battery Chargers and accessories", says Kevin Brehmer, eHarvestSensors CEO and Founder.
For additional information regarding eHarvestSesnors' eQUICKTM Portable USB Solar Chargers and accessories please visit http://www.eHarvestSensors.com and see what people are saying on facebook: http://www.facebook.com/eharvestsensors.
About eHarvestSensors Inc.
Founded in March 2012, eHarvestSensors was founded by Kevin Brehmer whose vision is to provide products that can be powered from free energy sources by leveraging energy harvesting and energy scavenging technology.
Media Contact:
Kevin Brehmer
CEO and Founder
(702) 966-0668
http://www.eHarvestSensors.com