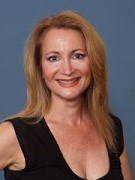 LIVE, REAL & RAW Ghost Stories & Readings
Delray Beach, FL (PRWEB) October 25, 2013
Spirit Medium Laura will be talking about her own ghost stories with her mother, who was also a medium, during the show. Laura's mother visited her several times prior and after her death.
The first visitation was when her mother was still alive, but in a coma. The second was as a ghost flying next to her. The third was during an out of body experience.
Laura has also done mediumship with ghosts, which she will discuss time allowing.
Laura will be asking you to share any ghost stories you have too.
LIVE, REAL & RAW. The reason Spirit Medium Laura calls The Virtual Seance LIVE, REAL & RAW is because you never know exactly what is going to happen on each show except for crying, laughing, "oh, wows!" and goose bumps!
Why? Because the show is candid, evidential and ethical. We are talking uncensored here.
Validated spirit connections from past shows include a hurricane Sandy victim, a death prediction, a father murdered by his son and a father estranged from his loving daughter.
FREE. There is no fee to participate. All you need to do is go to The Virtual Seance and directions to listen, get readings or watch the show are there.
Thanks in advance for tuning in!
About Spirit Medium Laura
Laura Mendelsohn is a genuine Spirit Medium who has been talking to spirit for over 30 years. Laura has been highlighted in the media, filmed for TV and is host of The VIRTUAL SEANCE, an Internet Radio & TV Show, providing LIVE, REAL & RAW Spirit Connections and Education, Mondays, 8pm ET.
For More Information
Contact: Laura Mendelsohn
Phone: (954) 465-7338
Web: http://www.SpiritMediumLaura.com