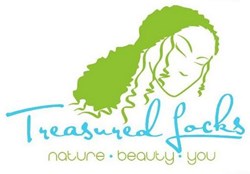 We expect this to be an extremely popular program. Why not get paid for doing what you already do?
West Chester, OH (PRWEB) October 29, 2013
Treasured Locks has been selling African American hair care products and offering expert advice on black hair care for over a decade. They are always looking for ways to better serve their customers and to reach people who haven't heard about them yet. Treasured Locks recently announced a program that will do both.
Treasured Locks has relied on quality products and excellent service to grow their customer base. Traditional advertising has proved to be both costly and ineffective. Treasured Locks' customers over the years have posted blog articles, tweeted about, posted Facebook posts, etc. helping spread the word about what is available from Treasured Locks. Approximately five years ago Treasured Locks started offering their customers the ability to earn points from purchases, writing product reviews and answering questions for other customers. All along, Treasured Locks has been seeking a way to reward their loyal customers for helping spread the word. As a small company with limited resources, they couldn't do some of the things large corporations do. Treasured Locks wanted to reward their customers for telling their friends about Treasured Locks. Finally, technology has allowed Treasured Locks to do what they have wanted to do for quite some time. After several months of development, Treasured Locks has rolled out their Refer-A-Friend program that rewards customers and their friends for referrals.
The search for high quality African American hair care products is not an easy one. Treasured Locks offers products and expert advice on black hair care. When people find a good company they naturally want to share their discovery with others. The new referral program makes that fun, easy and rewarding. Treasured Locks customers can download links they can post to blogs or their Facebook pages or can directly tweet, Facebook or Pinterest the Treasured Locks site to their friends. Bloggers can create a link that they can share on their blog to reach their readers and earn points when their readers sign up. Customers can enter their friends' email address and simply tell their friend about Treasured Locks. If a referred friend clicks on that link or uses a registered email address to create an account, the customer gets reward points. When the friend places her first order, the customer gets more reward points. The friend who is referred gets bonus points, too.
"We expect this to be an extremely popular program. Why not get paid for doing what you already do?" says Brian Smith of Treasured Locks. "For the system to be successful, Treasured Locks realizes our customers must be able to trust Treasured Locks to not spam their friends. Many of Treasured Locks customers have been customers for several years and have the experience to know that Treasured Locks respects their privacy. If a customer does not feel comfortable sharing her friends' email addresses, the option to use Facebook, Twitter or the other methods assures that Treasured Locks does not get that information until the referred friend creates an account." Treasured Locks has encouraged their customers to not spam their friends and to only send emails to people who would truly be interested in doing business with Treasured Locks.
The Refer-A-Friend program is one of a several technologies small companies like Treasured Locks can use to offer outstanding service to their clients and be competitive with larger companies.
Treasured Locks is owned and operated by Tywana and Brian Smith and launched in 2002. Treasured Locks is a source of information about hair and products for hair. Treasured Locks offers products and advice, mainly hair care products and mainly for people with African-American hair, biracial hair or difficult to control hair. They can be reached at http://www.treasuredlocks.com or 888.675.7161.