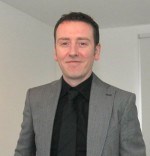 In addition to medical qualifications, look for additional specialist training in aesthetic procedures.
Bristol (PRWEB UK) 24 October 2013
Regulation of the non-surgical skin treatments is generally agreed to be long overdue. Yet despite significant recommendations made in the Keogh report in April 2013, the law has yet to change.
This means that in the meantime, there are no minimum standards of training or qualifications required for administering popular wrinkle relaxing injections and dermal fillers. Furthermore, while Botox is a prescription medicine requiring a doctor face to face consultation, dermal fillers can be bought and sold without any training, qualifications or registration.
Many medical professionals working within the industry have voiced concerns and it does seem that the laws will change to better protect patients. However, in the meantime, Quinn Clinics' founder, Dr John Quinn, offers advice to patients on what to look for in a treatment provider.
Dr Quinn MB, BCH, BAO, BACD explains:
"Firstly, I would recommend patients seeking anti-ageing injections to look for a suitably qualified medical professional. That means somebody who is a fully qualified doctor, nurse or dentist."
"In addition to medical qualifications, look for additional specialist training in aesthetic procedures. It is not enough to have a medical qualification in my opinion. Performing cosmetic treatments is an art as well as a science. It demands precise and specific knowledge of facial anatomy and ageing as well as an understanding of facial balance, dynamics and aesthetic and how these can be influenced through use of anti-ageing injections."
"I would favour practitioners who are based in a clinic with regular appointments, so that you can easily pop back for any queries, or a top up and check what aftercare is included following your treatment."
"While there is no requirement to do so, clinics can choose to register with the CQC (Care Quality Commission), which measures a series of standards. Very few choose this due to the cost and difficulties involved, but in my view this separates out the most diligent companies."
"You should expect a consultation prior to treatment with no obligation at all. Use this opportunity to ask all your questions. Don't be afraid to ask what could go wrong – although side effects are very rare with good practitioners, an honest doctor should still explain any potential risks and complications to enable you to make an informed decision."
"Finally, do not go ahead unless you are completely happy with the proposed treatment, the clinic and the practitioner. If you are not convinced, seek a second opinion."
Dr John Quinn MB, BCh, BAO, BACD is a highly experienced aesthetic doctor who has treated literally thousands of patients since choosing to specialise in Medical Aesthetics in 2005. He also offers cosmetic treatments training for medical professionals and even attends international conference, where he lectures and demonstrates the latest injectable techniques on behalf of world leading companies such as Allergan.
Quinn Clinics offer an extensive range of cosmetic and medical skin treatments at their new clinic in Blackheath/Greenwich as well as their Bristol clinic based in Clifton. Both clinics are fully registered with the CQC and have passed inspections with flying colours.
Treatments available include popular anti-wrinkle injections, dermal fillers and lip filler treatments as well as advanced skin technology such as IPL, laser, CO2 and radio frequency.