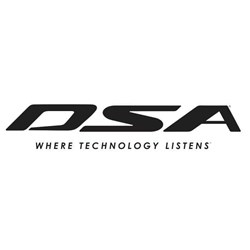 Sound Art is truly a revolutionary product...
Lake Forest, CA (PRWEB) October 24, 2013
Dedicated Sound and Audio (DSA) is excited to announce their launch on Kickstarter, the world's largest crowd funding platform, in order to raise funds for the marketing of their wireless Sound Art speakers.
Sound Art combines two products – a revolutionary high fidelity, low profile speaker with custom printed framed art – into a beautiful, wall-art speaker system. Sound Art introduces an entirely new way to listen to music in your home, letting users enjoy personalized, custom artwork as well as high performance sound all in one package. Its revolutionary speaker system generates sound through micro vibrations on the order of nanometers across a wide surface, creating sound waves similar to that of a violin or comparable acoustic device. Unlike a traditional speaker that uses heavy, thick components, Sound Art manages to create more sound with less mass.
The Kickstarter campaign will allow DSA to begin manufacturing and marketing their latest venture, a Sound Art speaker with wireless technology. "Sound Art is truly a revolutionary product that champions two aspirations: creating a product in a market that does not exist, per se and, accordingly, creating a paradigm shift in the industry," said Stephen Ventre, DSA founder. "We are convinced that combining the power of the Kickstarter community and our distinctly unique product is the greatest and most exciting way to deliver this product into an eagerly awaiting marketplace."
In line with Kickstarter.com guidelines, DSA has a set number of days to raise all the funds ($100,000 US), or the project receives nothing. DSA has a 30-day fundraising window, from start to finish, ending November 21st. If the campaign is successfully funded, DSA expects to deliver wireless speakers before the end of the year. To learn more about the Kickstarter campaign, readers can visit the project's pitch page here:
http://www.kickstarter.com/projects/1650667668/dedicated-sound-and-audios-sound-art.
About Dedicated Sound and Audio
Dedicated Sound and Audio is an innovative technology company that develops a line of audio panels and speakers for a variety of applications that challenge the long standing conventional speakers currently available for professional and consumer applications. The team, led by Stephen Ventre, builds products with a strong aesthetic design, utilizing the company's superior technology in bold new ways to enhance musical expression. For more information, visit http://www.dsausa.com.