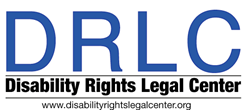 DRLC recognizes brilliant business leaders, political and civil rights visionaries who have transformed attitudes, enhanced civil rights and created profound understanding of people with disabilities." - Paula Pearlman, Executive Director, DRLC
Los Angeles, CA (PRWEB) October 24, 2013
Disability Rights Legal Center (DRLC), a national organization whose mission is to champion the rights of people with disabilities through education, advocacy and litigation, holds its annual Franklin D. Roosevelt Dinner on Wednesday, November 13, 2013 at the Omni Hotel, 251 South Olive Street in Los Angeles beginning at 5 p.m.
This year's fundraiser honors The Los Angeles Dodgers; former Los Angeles City Councilmember and County Supervisor Edmund D. Edelman; international disability rights legal advocate Eric Rosenthal; Ben Lewin, writer-director of the 2012 dramatic film, "The Sessions," a true story about a man who lives in an iron lung; and Gerald T. McLaughlin, Dean Emeritus, Loyola Law School, Los Angeles.
With support from the Franklin D. Roosevelt family, DRLC acknowledges the personal role that the 32nd President played in the history of disability rights in America. All proceeds benefit Disability Rights Legal Center. Click here to purchase individual tickets ($300) or table that includes 10 seats ($3,000-$10,000), tribute book advertising or to find out more. The Los Angeles Dodgers and Edison International underwrite the evening.
"DRLC recognizes this year's brilliant business leaders and political and civil rights visionaries who have transformed attitudes, enhanced civil rights and have created profound understanding of people with disabilities, states Paula Pearlman, Esq., Executive Director, Disability Rights Legal Center.
This year, The Los Angeles Dodgers receives DRLC's 2013 Disability Rights in Sports Award that honors an athlete, team, or organization that represents the inclusion of people with all types of disabilities in sports. DRLC selected The Los Angeles Dodgers for their cooperative measures to ensure that new construction at the stadium was accessible -- both physically and in spirit -- for visitors with disabilities. The Los Angeles Dodger Stadium now includes wider concourses and additional locations for fans who use mobility devices and their companions.
"We laud The Los Angeles Dodgers for removal of physical barriers along with integrated wheelchair seating and companion seat accommodations for people with disabilities," said Paula Pearlman, "as well as sensitivity to viewing angles, ease of identifying accessible seating locations on its website, and new seating and food service areas."
DRLC Founder's Award is given this year to Edmund D. Edelman, 83, the Los Angeles public servant known for his political courage and lifelong commitment to civil rights. Edelman was a member of the Los Angeles City Council from 1965 to 1974 and the Los Angeles County Board of Supervisors from 1975 to 1994. Ed Edelman's initiative established the County of Los Angeles' first Commission on Disability.
During his career, Edelman supported social services agencies and was dedicated to aiding persons with disabilities, those experiencing homelessness, families suffering from abuse, people with mental disabilities and those with chronic diseases including HIV/AIDS. The Edmund D. Edelman Children's Court -- the juvenile courthouse of the Los Angeles Superior Court -- is named for Edelman in recognition of advocacy on behalf of the County's children. One of DRLC's programs, the HIV Law Program, is a direct descendent of Ed Edelman's work with people with AIDS.
Ed Edelman is currently battling a debilitating neurodegenerative disease, Atypical Parkinson's. Mari Edelman, who produced the documentary, "The Passions & Politics of Ed Edelman," narrated by Tom Brokaw that aired on PBS SoCal earlier this year, notes that the crippling disease has brought her husband closer to a cause he championed early in his career—the rights of people with disabilities.
This year's DRLC DREAM Award (Disability Rights in Entertainment, Arts & Media) recognizes Ben Lewin, the writer-director of the feature film, "The Sessions" (2012) for his brilliant portrayal of a man confined to an iron lung. Ben Lewin first read about the poet and journalist Mark O'Brien's experiences with a sex surrogate when he decided to make the film and drew from his own experiences with polio.
"This film has dispelled many stereotypes about the sexuality of persons with disabilities, and generated frank discussion in our community," says Paula Pearlman, "and reflects one of the basic tenets of all disability organizations like ours -- that people with disabilities are able to live life as independently and as inclusively as possible."
This year's prestigious Charles D. Siegal President's Award is bestowed upon Eric Rosenthal, Esq., Founder and Executive Director, Disability Rights International, based in Washington, DC. Eric Rosenthal's work training human rights and disability advocates and providing assistance to international governments and organizations parallels the global work of eminent attorney Charles D. Siegal whose premature death occurred last year. Siegal was passionate about international law issues concerning people with disabilities; Rosenthal and his organization seek to draw attention to, and end pervasive and abusive practices of institutionalizing children with disabilities. Past recipients of the Charles D. Siegal Award include Senator Tom Harkin and Pennsylvania Governor Richard Thornburgh and family.
Gerald T. McLaughlin is a retired dean emeritus and professor of law of Loyola Law School, Los Angeles who is honored with DRLC's Cancer Vanguard Award, and acknowledged for his advocacy and commitment to increasing awareness about legal rights of people with cancer. Since its founding in 1997, DRLC's Cancer Legal Resource Center (CLRC) has provided cancer-related legal information and resources to people nationwide. McLaughlin has had a profound impact on the success of the Center for many years and until his retirement served on the Center's professional panel, to protect the civil rights of people with cancer.
ABOUT DISABILITY RIGHTS LEGAL CENTER: Founded in 1975 by friends and colleagues of A. Milton Miller, one of the leading advocates of the disability rights movement in California, DRLC continues to ensure compliance and has championed the rights of tens of thousands of people with disabilities through education, advocacy and litigation. The Center is part of the Public Interest Law Center of Loyola Law School, Los Angeles. DRLC is a national nonprofit law center that specializes in civil rights cases on behalf of persons with disabilities. DRLC seeks to promote change primarily in government agencies and other institutions by establishing precedent-setting court cases and by educating the disability, business, government, education, cancer and legal communities to avoid common issues that result in discrimination. DRLC trains local governments, people with disabilities and has close working relationships with disability commissions and grassroots disability organizations. DRLC partners with other public interest law offices and private law firms to litigate systemic issues and legislative advocacy efforts. Since its beginning, the Center has reached well over a million individuals through its community outreach and training events.
Recent past DRLC award recipients include the corporations NBCUniversal, Starbucks, Verizon Wireless and Ticketmaster, Cisco Systems, Raytheon, and entertainers Nick Jonas, Fran Drescher and John Lithgow.