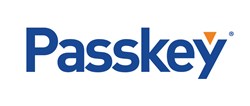 This year we held our largest event to date, with a record number of room reservations and room nights at Bellagio, Vdara and Aria... it was the smoothest and most efficient rooming experience to date because of the joint efforts of the respective teams.
Waltham, MA and Las Vegas, NV (PRWEB) October 24, 2013
When attendees of the 25th Annual Virtuoso® Travel Week arrived in Las Vegas, the event's host hotel, Bellagio Resort & Casino, was more than ready. Having accommodated this annual event for the last 13 years, Bellagio has remained focused on enhancing the experience for Virtuoso's event planners and attendees. This year, Bellagio, along with its parent company, MGM Resorts International, worked diligently with Passkey and MICROS to launch a new technology solution that would significantly impact the efficiency with which the event housing was managed.
Using Passkey's cloud-based solution, GroupMAX, Bellagio had a strong suite of tools to help with managing hotel reservations. However, the resort needed a new solution for handling the complex billing associated with this high-profile event. Recognizing the difficulty for the hotel staff to efficiently book and manage the thousands of room reservations and subsequent routing of guest charges to Virtuoso's Master Account, Passkey's Integrations team was engaged to work with MICROS, developer of OPERA, the hotel's Property Management System (PMS). The venture began with Passkey's recertification on the latest integration offering on MICROS' OXI platform, which strengthened the already existing integration between GroupMAX and OPERA.
The second part of the project entailed working with Virtuoso's team to integrate their proprietary Event Management System (EMS) with GroupMAX using Passkey's newest registration integration tool, RegLink Open API. This effort allowed EMS to seamlessly deliver the many details of each guest's stay, while GroupMAX handled the complex business rules and transfer of data to OPERA.
The result of the combined efforts was a vastly improved, automated process that eliminated the previous need for the Bellagio team to manually touch each of the 2,580 reservations associated with the event.
"When we see a customer confronted with a challenge, we turn over every stone to find a solution for them," notes Greg Pesik, president and CEO of Passkey. "Sometimes that means bridging the gap between two technologies, like we did with MICROS in this case. This is a great example of a fruitful, rewarding partnership."
While this integration enhancement was initiated as a custom project for the Virtuoso event, this connectivity will eventually become a general feature.
"The Operations and IT teams at Bellagio seamlessly worked with the Passkey, MICROS and Virtuoso teams to make this concept a reality," said Fletch Brunelle, senior vice president of Hotel Sales & Marketing at Bellagio. "We now can integrate this process with other group programs hosted at any of our MGM Resorts properties in Las Vegas including Mandalay Bay and MGM Grand."
"Bellagio has been an exceptional partner to Virtuoso over the past 13 years and its willingness to integrate MICROS OPERA with EMS via GroupMax is yet another example of its commitment to Virtuoso and more specifically, our Virtuoso Travel Week event," said David Hansen, chief financial officer and senior vice president of events for Virtuoso. "This year we held our largest event to date, with a record number of room reservations and room nights at Bellagio, Vdara and ARIA. Nevertheless, it was the smoothest and most efficient rooming experience to date because of the joint efforts of the respective teams to integrate our systems."
About MGM Resorts International
MGM Resorts International is one of the world's leading global hospitality companies, operating a portfolio of destination resort brands including Bellagio, MGM Grand, Mandalay Bay and The Mirage. The Company also owns 51% of MGM China Holdings Limited, which owns the MGM Macau resort and casino and is in the process of developing a gaming resort in Cotai, and 50% of CityCenter in Las Vegas, which features ARIA Resort & Casino. For more information about MGM Resorts International, visit the Company's website at http://www.mgmresorts.com.
About Passkey International, Inc.
Passkey (http://www.passkey.com) is the travel industry's leading hotel booking technology for meetings and events. The Company's cloud-based platform, GroupMAX, is used by thousands of hotels, destinations and meeting planners worldwide to manage the hotel accommodation process for events of every size. At the heart of GroupMAX is the ability for group guests to book their hotel rooms online in event-specific booking websites while enjoying multiple stay and upgrade options. With offices in the US, the UK, Hong Kong and Singapore, the Passkey global network now includes over 90% of major US and UK Convention and Visitors Bureaus, as well as a wide range of hotels, casinos, resorts, meeting planners, corporations and meeting management companies.
About Virtuoso:
Virtuoso® is the industry's leading luxury travel network. This by-invitation-only organization comprises over 335 agencies with more than 7,200 elite travel specialists in 20 countries in North and South America, the Caribbean, Australia and New Zealand, as well as over 1,700 of the world's best travel providers and premier destinations. The network's member agencies generate over $9.6 billion annually in travel sales, making the group the most powerful in the luxury travel segment. Their relationships with the finest travel companies provide the network's affluent clientele with exclusive amenities, rare experiences and privileged access. For more information, visit http://www.virtuoso.com. To view Virtuoso's latest videos, go to http://www.youtube.com/user/VirtuosoTraveler.