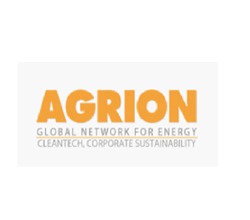 We need to start designing for the environment and producing more efficiently.
New York, NY (PRWEB) October 24, 2013
On October 30, representatives from New York State's Department of Sanitation, Church & Dwight, GreenPath Sustainability Consultants, and Sims Municipal Recycling will engage in an interactive conversation on meeting New York City's target of achieving zero waste and doubling the recycling rate. According to the U.S. EPA's latest reports on municipal solid waste, 250 million tons of trash was generated by Americans in 2011, but only 34.7% of this waste was recycled, and of that, only 12% was recovered for energy purposes.
Leading renewable energy and sustainability expert, AGRION, will host the seminar in New York City as part of a country-wide initiative series, after a successful meeting on the West Coast in May that revealed San Francisco's aggressive goals for achieving zero waste. In an effort to create a more sustainable environment and support waste reduction efforts, AGRION has created its Zero Waste Accelerator Taskforce in the hopes of finding a feasible solution to increasing consumers' incentives to reuse materials, recycle compost, and uncover the main challenges businesses face in minimizing their environmental footprint.
"Achieving zero waste is a cyclical process," said Jack Macy, Commercial Zero Waste Coordinator for the city of San Francisco. "We need to start designing for the environment and producing more efficiently. All of the effort doesn't fall on the producer though. We want citizens to stand up and help change government rules and encourage the implementation of financial incentives to help gear the market place." By convening stakeholders and industry professionals on a regular basis, AGRION strives to help the city overcome the barriers to achieving zero waste.
------------------------------------------------------------------------
Through weekly meetings in offices around the world, AGRION provides a platform for members to connect, exchange ideas, and identify business opportunities. AGRION members can determine critical business drivers, explore innovation, and realize sustainable growth in a world challenged by resource constraints, climate change, and evolving political landscapes. To learn more or create your own profile, visit http://www.agrion.org.