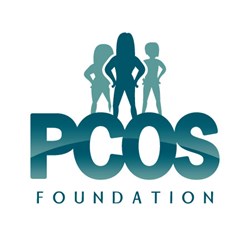 Its time to "Take a Step, Take a Stand", Lisa Benjamini-Allon, Founder of the PCOS Foundation.
Houston, Texas (PRWEB) October 30, 2013
United by their support for Polycystic Ovarian Syndrome (PCOS), nearly 500 people gathered at the Downtown Aquarium in Houston on September 28th, 2013 for the Fourth Annual PCOS Awareness 5K Fun Run and Walk, sponsored by Amerejuve Med Spa. Scores of supporters walked and ran to promote awareness for polycystic ovarian syndrome, which affects up to 1 in 10 women in the United States. Some supporters ran to honor their friends and family affected with PCOS. Others ran for themselves and to raise awareness for PCOS.
Supporters traveled from across the US to attend this year's event. The overall women's runner winner, Yaixa Episcopo, who suffers from PCOS herself, came all the way from Chicago to participate. The women's 18-25 top runner Angela Thomas (a beauty pageant contestant who competes on a PCOS awareness platform) and her mother came from Kansas to run alongside supporters who are concerned about the condition of PCOS. One of the runners commented that she was thrilled to be a part of the run for a second year and was especially excited that she had finished 10 minutes faster than her previous time.
PCOS founder and director, Lisa Benjamini- Allon talked about the importance of the PCOS Awareness Fun Run and Walk and PCOS awareness in general: "PCOS Awareness is important since 1 out of 10 women have PCOS. That's 7 million women in the US. Of these women and adolescent girls, 50% are undiagnosed. Undiagnosed PCOS can lead to diabetes, obesity, ovarian cancer, infertility and more. We need more events like our Amerejuve 2013 PCOS Awareness 5K Fun Run and Walk and our Free PCOS Symposium to help educate women about PCOS. The mission of the PCOS Foundation is to spread PCOS awareness to help women get diagnosed and learn how to manage life with PCOS."
The event was sponsored by Amerejuve Med Spa, Title Sponsor, and Advanced Fertility Center of Texas, New way Fertility, Chiral Balance, LabCorp, EMD Serono, My Fit Foods, The Downtown Aquarium, Kroger's, WebInovations, Amerefit, Clif Bar, La Madeleine, Red Bull, Emergen-C, Phoenicia Specialty Foods,Bayou City Outdoors, and Spring Action Photograph. Our Media sponsors GLYP, The Green Sheet, 104 KRBE, and Sunny 99.1. Danna Tyson joined us and co-hosted the event.
The Amerejuve PCOS Awareness 5K Fun Run and Walk is the PCOS Foundation's largest fundraiser. Funds raised from this event go to helping spread PCOS awareness at events like the Free PCOS Symposium, health fairs, lunch-and-learns and more.
The PCOS Foundation is already working on next year's 5K, which is scheduled for Sunday, September 28th, 2014 at the Downtown Aquarium. For more information about the Polycystic Ovarian Syndrome, the PCOS Foundation or next year's Fun Run and Walk event, please visit http://www.pcosfoundation.org. Like us on Facebook PCOS Foundation.