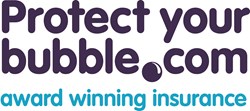 The Department of Homeland Security is celebrating the 10th anniversary of National Cyber Security Awareness month this October as a part of its mission to 'create a safe secure and resilient cyber environment.'
Atlanta, GA (PRWEB) October 28, 2013
The Department of Homeland Security is celebrating the 10th anniversary of National Cyber Security Awareness month this October as a part of its mission to "create a safe secure and resilient cyber environment."
In a time of increasing scams and new sources of identity theft, cyber safety awareness couldn't be more important. When it comes to high school and college students, the risks associated with cyber security can be staggering.
Many teenagers and young adults today enthusiastically dedicate a large part of their life to online activities. Students connect with people on social media sites, complete school assignments, share information or make online purchases. In the cyber world, the possibilities are endless. However, with this potential comes a certain set of dangers.
Once something is posted online, there's virtually no getting rid of it. When a student posts pictures, adds their current location or divulges other personal information, they are revealing sensitive data about their life that could be damaging if accessed by the wrong person. That's why it's vital that students know their risks and how to stay secure online. Here are some tips to protecting your identity:

Protect passwords. Create strong and different passwords for banking, social media and any other site that requires a login, and don't share them. Include upper and lower case letters, numbers and symbols. Password-protecting your phone and computer can give you one more step between your important information and thieves.
Be mindful of the information you share with the public. If you wouldn't be comfortable with your parents or teachers seeing your post, then rethink it.
Buff up on your privacy settings. Change all Facebook settings to "Friends Only" for all posts for a more secure profile.
Consider your phone's privacy settings. Because your smartphone is like a mini computer, it's important to protect the information stored in it as well. Turning your GPS location settings off can also keep your whereabouts more private.
To try a realistic simulation of what it could look like if a hacker got access to your Facebook account, visit ProtectYourProfile.org or watch a video of an actual simulation on YouTube. For more information about identity theft protection, visit http://www.protectyourbubble.com.