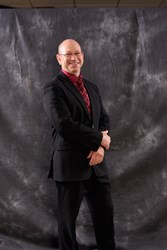 In fact, almost 1/3 of all breast augmentation patients come from out of state because of the excellent pricing offered at Utah Cosmetic Surgery.
SCL, UT (PRWEB) October 25, 2013
Many women call plastic surgeon offices in Utah for breast augmentation and simply ask, "What is the cost?" At Utah Cosmetic Surgery, Dr. Haupt and his staff are happy to report that the costs in Utah are not as much as one would expect. And for a limited time Utah Cosmetic Surgery is offering $1,000 off saline or silicone breast augmentation including the new gummy bear implants.
In other states across the country, breast augmentation costs upwards of $10,000. With the $1,000 off promotion at Utah Cosmetic Surgery, costs vary from $4,200 to $6,200 depending on the type of implants.
Not only is the price better at Utah Cosmetic Surgery, but the care is superior because breast augmentation performed at a surgical center. Options are a non-accredited office, an accredited office suite, surgical center, or hospital. Again, a higher the level of care also comes at a higher cost. A non-accredited office may not even have a backup generator in case the power goes out.
At Utah Cosmetic Surgery, the cost for breast augmentation includes an initial consultation, which takes about an hour to properly inform you of the procedure and to meet the physician, and a second hour-long appointment to get your right breast size with the portrait 3D imaging system.
Patients who don't chose Utah Cosmetic Surgery for breast augmentation are urged go to a board certified plastic surgeon, not just a cosmetic surgeon (who can't take you to a hospital in an emergency as they do not have hospital privileges for these procedures). And, please, use an accredited facility. It's worth it!
Visit http://www.utahcosmeticsurgery.com for more information or to schedule your consultation
About Dr. Scott Haupt
Dr. Haupt is one of the top plastic surgeons in Utah and the country. He has been recognized in successive years in Forbes magazine and the Salt Lake City TV news as a top plastic surgeon in the United States. Dr. Haupt believes in helping the individual. His personal attention and care for each patient has become his trademark. He is always available to communicate with his patients through text or phone. .