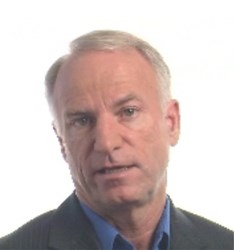 My free ebook is the accumulated knowledge I gained from 30+ years of mentoring contractors.
Novato, California, (PRWEB) October 25, 2013
A new book describing how all types of contractors can improve their financial performance is described in a free ebook, Contractor Success Tips. It can be downloaded from Paul Sanneman's mentor website.
The book describes how contractors sabotage their business by making simple, common mistakes and how they can fix these mistakes. It goes on to outline thirteen steps leading to business success including Genetically Engineering your Business DNA, The Three P's (Purpose, Passion, Profit), How Much is your Time Worth?, Using Inspiration and Intuition, The Three Rules Of Selling and Employees and Advisors.
Contractor Success Tips has been released by Dream Business Coaching, a US-based organization providing business development and contractor mentoring across the nation.
The ebook can be downloaded without charge from the mentor website.
About Dream Business Coaching
The Dream Business Coaching team was founded to mentor small businesses in order to overcome classic problems and limitations and then steadily grow their business. Dream Business Coaching is built on the premise that a change in behavior will result in a change in the results. The common solution is to examine and correct the business owner's behavior.
Mentor Paul Sanneman has over 30 years' experience helping small businesses achieve remarkable financial success by identifying and correcting common business mistakes and motivating the owner to perform at a much higher business level.
Reader contact: Paul Sanneman, 707-477-4442, pauls(at)dreambusinesscoaching(dot)com Editorial contact: Forrest Sass, Theorem, Tel 925.462.5280 forrest(at)theoremservices(dot)com.