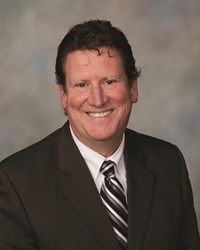 DeKalb, IL (PRWEB) October 26, 2013
Brad Copple, president of Kishwaukee and Valley West Hospitals, has been re-elected to serve a three-year term on the Metropolitan Chicago Healthcare Council's (MCHC) Board of Directors. MCHC is a membership and service association comprised of more than 150 hospitals and health care organizations working together to improve the quality of health care services in the metropolitan Chicago area. Kishwaukee and Valley West Hospitals are both part of KishHealth System, a community-run health system based in DeKalb, Ill., that provides services to the greater DeKalb County area in northern Illinois.
"MCHC has been helping its members improve the delivery of healthcare in northern Illinois for nearly 80 years. I'm grateful and honored to be part of the Board of Directors, and to help guide that ongoing mission," said Brad Copple.
As a member of the Board of Directors, Copple will provide valued leadership to further the mission of MCHC and improve the delivery of health care in the greater Chicago region. He was originally elected to the MCHC Board of Directors in June 2010. Copple has been part of KishHealth System for 25 years. He was born and raised in Sycamore, and resides there with his wife, Michelle.