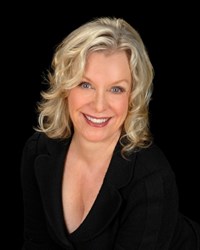 Given affluents' concerns about their financial status, retailers will have to pull out all the stops in terms of promotions and discounting this season to attract these shoppers, as the survey reveals they will look first for a deep discount.
Stevens, PA (PRWEB) October 29, 2013
A pessimistic mood has descended upon the high-spending affluent consumer segment, Unity Marketing found in a new survey conducted in early October among a sample of 1,208 affluent consumers (avg. income $267.1k). These consumers were surveyed about their consumer confidence and expectations for future spending and holiday shopping plans, along with details about recent purchases and their shopping behavior.
"While the survey was conducted October 3-10, during the 16-day government shutdown, the affluents, who represent the economy's heavy lifters in terms of consumer spending, see continued uncertainty ahead in terms of governmental policy and its impact on business. That uncertainty is measured in a sharp drop in the Luxury Consumption Index (LCI). The latest predict a weak holiday shopping season for the fourth quarter," Pam Danziger, president of Unity Marketing and lead researcher on the Luxury Tracking study said.
"Given affluents' concerns about their financial status, retailers will have to pull out all the stops in terms of promotions and discounting this season to attract these shoppers, as the most important feature these affluents say they will look for when choosing a gift purchase is to find it on sale or at a deep discount," Danziger said. She noted, however, that the second most important feature that makes a gift appealing is that it be made in USA, which reflects affluents' growing desire to support U.S.-based companies.
Several of the key indicators of confidence measured in the survey haven't been so low since the recession of 2008 and 2009. Key findings from the survey predict a challenging holiday shopping season:

Affluents' expectations on future luxury spending took a dramatic downward turn - In a question about expectations for future luxury spending over the next twelve months, only 20 percent of those surveyed plan to spend more, down from 31 percent a year ago. Further, 28 percent expect to spend less, up from 18 percent last year.
Affluents are increasingly pessimistic about their financial status over the next twelve months - When asked about shifts in their financial status over the next twelve months, only 40 percent said their financial status would improve, which is down from 52 percent during the same period last year. "Affluents generally are very optimistic about their ability to weather financial ups and downs, but in the latest survey, they express an uncharacteristic pessimism," Danziger said.
Majority of affluents believe the economy overall is headed in the wrong direction - Half of the affluents surveyed said they felt the economy overall was headed in the wrong direction. This compares with only 24 percent who felt the same way a year ago. "This measure hasn't been so negative since the depths of the recession in 2008 & 2009," Danziger said.
Far more affluents plan to cut back on gift spending this holiday as compared with last - One-fourth of the affluents surveyed plan to spend less this year on holiday gifts as compared with last, while only 18 percent expect to spend more. The average amount affluents expect to spend on holiday gifts is $1,730.
Providing perspective on the latest luxury tracking survey, Tom Bodenberg, Unity Marketing's chief consumer economist, explained, "The reaction is not entirely due to Washington per se. Rather, it is due to a ripple effect - uncertainty about both unbridled Washington spending and the inability to generate funding to pay for such spending- which has transformed equity markets. The resulting drop in consumer confidence (which was actually improving as recently as late summer) is affecting demand across all income segments. Bear in mind the resolution of the debt ceiling issue is only postponed -- our political system has been transformed into 'Groundhog Day.' Cloudy weather in D.C. portends a cloudy market for luxury goods and experiences."
Coinciding with depressed affluent consumer confidence, luxury and high-end spending recorded during the third quarter 2013 was down some 26 percent from second quarter, and off nearly 40 percent from same period last year. The only bright spots in the current survey as measured by a pickup in spending were:
Home electronics, especially high-end television sets and home computer systems;
Major appliances, bath fixtures and building products, owing to affluents continuing to invest in home improvements; and
Beauty products, as the 'lipstick effect' kicks in where financially challenged consumers indulge in high-end, but still relatively affordable, lipsticks and other cosmetics for an immediate lift, while foregoing more expensive luxury indulgences.
Learn more about the results of the latest survey Pam Danziger will conduct a webinar scheduled Wednesday November 13 to review the LCI and the results from the Luxury Tracking Survey.
Unity Marketing will host a 45 minute webinar at noon Wednesday November 13 e.s.t. to review the results of the latest Luxury Tracking Survey and what the Luxury Consumption Index projects for the next six months. In the webinar reviewing Unity Marketing's latest luxury tracking survey, Pam Danziger, president of Unity Marketing and author of Putting the Luxe Back in Luxury will announce:
The latest LCI and what it predicts for holiday gift season 2013 and into 2014?
What sectors in the luxury market are trending up? What sectors are facing a headwind that may depress sales?
Key trends in luxury consumer spending and purchases in the 21 luxury categories included in the luxury tracking survey, specifically:
Home Luxuries (furniture, art, linens, tabletop, home electronics and more)
Personal Luxuries (fashion, fashion accessories, beauty, wine & spirits, jewelry & watches)
Experiences, such as travel, dining, spa services and physician services) and
Automobiles
What's hot, what's not in luxury today in affluents customers' preferences for products, brands, stores, shopping destinations?
Pamela N. Danziger is an internationally recognized expert specializing in consumer insights for marketers targeting the affluent consumer. She is president of Unity Marketing, a marketing consulting firm she founded in 1992. Pam received the 2007 Global Luxury Award for top luxury industry achievers presented at the Global Luxury Forum by Harper's Bazaar. Luxury Daily named Pam to its list of "Women to Watch in 2013."
Pam gives luxury marketers "All Access" to the mind of the luxury consumer. She uses qualitative and quantitative market research to learn about their brand preferences, shopping habits, and attitudes about their luxury lifestyles, then turns these insights into actionable strategies for marketers to use to reach these high spending consumers.
Pam's latest book is Putting the Luxe Back in Luxury: How new consumer values are redefining the way we market luxury (Paramount Market Publishing, 2011). Her other books include Shopping: Why We Love It and How Retailers Can Create the Ultimate Customer Experience, published by Kaplan Publishing in October 2006; Let Them Eat Cake: Marketing Luxury to the Masses-as well as the Classes, (Dearborn Trade Publishing, $27, hardcover) and Why People Buy Things They Don't Need: Understanding and Predicting Consumer Behavior (Chicago: Dearborn Trade Publishing, 2004).