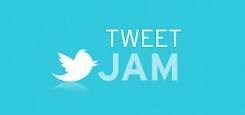 (PRWEB) October 25, 2013
SharePoint-Videos.com, provider of SharePoint online training and on-demand consulting for end users and administrators will host a tweet jam on SharePoint App Development.
The tweet jam takes place on Monday, Oct. 28 at 3:00 pm EDT with discussions focused on trending issues and questions regarding Application Development in SharePoint. Yaroslav Pentsarskyy, Microsoft MVP and SharePoint Author will be in attendance to contribute to discussions, provide answers to questions and share some helpful tips.
Tweet Jam Overview
A tweet jam is an online discussion hosted on Twitter accessed through use of a hashtag. (#AppDevSP) The purpose of a tweet jam is to share knowledge and answer questions on an issue relevant to a specific group (in this case SharePoint app development). Each tweet jam is led by a moderator (SharePoint-Videos.com) and a dedicated group of experts to keep the discussion flowing. The public, or anyone using Twitter interested in the topic, is encouraged to join the discussion.
Experts in attendance will be:
@spentsarsky - Yaroslav Pentsarskyy, Microsft MVP and SharePoint Author
@asifrehmani - Asif Rehmani, SharePoint Server MVP, Microsoft Certified Trainer (MCT), and SharePoint Author
All experience levels are welcome to join in, just tweet all questions and/or responses throughout the Tweet Jam by using the #AppDevSP hashtag, messages will automatically become part of the discussion.
Participation Guidelines
Whether participants are new to Twitter or avid Twitter users, please follow these guidelines to keep the discussion useful to all.

First tweet should be an introduction: name, occupation.
Subsequent tweets should start with the question number being responded to and the #appdevsp hashtag. For example, "@spentsarsky Q2 -what new features are available for developing apps in SharePoint 2013? #appdevsp"
Do not use the tweet jam session for product or service promotional announcements. The goal of the session is to exchange knowledge and stimulate discussion on the topic.
Keep the discussion professional, but informal
A tweet jam is an open public forum – please be focused and thoughtful in your postings.
Please direct any questions prior to the event to Kari Bennett: kari(at)sharepointElearning(dot)com. We anticipate a productive and informative chat and hope to have many SharePoint developers and consultants join the discussion.
SharePoint-Videos is also hosting an upcoming online training class, "Building Robust Apps in SharePoint 2013" on November 12th from 11 a.m. – 3 p.m. EST. Registration is still open, yet seats are limited.
About Sharepoint-Videos.com (Rehmani Consulting, LLC)
SharePoint-Videos.com (SPVideos) focuses on empowering information workers, technical decision makers, administrators and developers in corporate environments with the SharePoint knowledge they need to be successful. SPVideos is the creator of the VisualSP™ SharePoint Help System - in-context technical training content delivered to users through a novel Help tab added to the SharePoint ribbon. VisualSP has been helping drive SharePoint adoption in organizations by exposing Help content to users including: video tutorials, screenshots and reference documents for users to access on-demand precisely when they need it. In addition, hundreds of video tutorials are available on the SharePoint-Videos.com site, which empower all SharePoint users to build powerful solutions and use the SharePoint platform effectively.