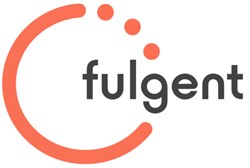 Temple City, CA (PRWEB) October 24, 2013
Fulgent Therapeutics, a CLIA Certified Laboratory, is proud to announce accreditation by the College of American Pathologists (CAP). CAP's Laboratory Accreditation Program is recognized by the United States government as being equal-to or more-stringent-than the government's own inspection program. With this accreditation, Fulgent's Diagnostic Lab is a part of an internationally recognized group of facilities that meet the highest standards of excellence and best practices in laboratory operations.
The CAP accreditation process was comprised of CAP inspectors that examined Fulgent's laboratory procedure, quality control, safety program, staff qualifications, equipment, facilities, and overall management and laboratory records.
Fulgent Therapeutics has recently announced a wide range of diagnostic panels for a variety of inherited diseases, including cardiology, pediatrics, and neurology as well as inherited cancer predisposition.
Additional information: info(at)fulgent-therapeutics(dot)com or 626-350-0537 x106.
About Fulgent Therapeutics LLC: Fulgent's diagnostic lab was CLIA approved in May 2012. Fulgent Diagnostics provides affordable next generation genetic tests using massively parallel processes to a global community. Tests range from hereditary cancers to esoteric diseases. For a complete list of tests available please visit: fulgent-therapeutics.com/testing.
About the College of American Pathologists:
The College of American Pathologists (CAP) is a medical society that serves more than 18,000 physician members and the global laboratory community. It is the world's largest association composed exclusively of board-certified pathologists and is the worldwide leader in laboratory quality assurance. The College advocates accountable, high-quality, and cost-effective patient care. More information about the CAP can be found at http://www.cap.org.
Fulgent Therapeutics LLC
4978 Santa Anita Ave, Ste. 205
Temple City, CA
91780