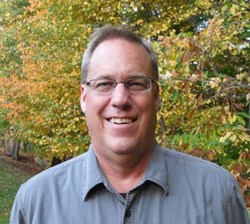 Mark's consultative approach, along with his 'hands on' engineering back ground makes him an ideal choice for the position.
Stow, MA (PRWEB) October 30, 2013
Classic Metal Roofs, LLC, with offices throughout southern New England, has added a well-respected and longtime resident of Cheshire CT, Mark Kasperson, to cover the growing interest in metal shingle roofs and standing seam metal roofs in the state. Connecticut had previously always been covered out of the Stow, Massachusetts office. Classic Metal Roofs recently opened a Connecticut branch in East Berlin and found they needed someone in the territory every day.
Kasperson has been living in the state for 22 years and makes his home in Cheshire, Connecticut with his wife, MaryAnn, daughter, Krista, and son, Carl. He is a graduate of Rensselaer Polytechnic Institute with a Master's Degree in Operations Management and holds a Bachelor's Degree in Business Management from Fitchburg State College. He has extensive experience in the Aerospace and Defense industries with past work experience with programs from handheld missile tracking systems, through armored vehicles and helicopters such as the Black Hawk.
In support of these, he worked in both manufacturing and industrial engineering, along with business and factory transformation and improvement, working in Connecticut for over 20 years. Kasperson's experience modernizing factories and creating self-directed teams brings a unique skill set and experience to Classic Metal Roofs and he looks forward to serving the residents of Connecticut.
"Mark's consultative approach, along with his 'hands on' engineering background, makes him an ideal choice for the position," said Mike Gonet senior partner of the firm and a third generation contractor.
Classic Metal Roofs, LLC offers a variety of metal roofing options optimized for the Connecticut environment. Aluminum metal roofing is one of the best solution for the coastal region. Aluminum metal shingles in both shake and slate profiles and aluminum standing seam in several widths round out the standard options for homeowners looking to replace their roof or for folks building a new home. Classic also installs copper and zinc roofs.
To learn more about Classic Metal Roofs, LLC go to: http://www.classicmetalroofs.com or call 866-660-6668. Our local CT number is 860-828-2050.
About Classic Metal Roofs, LLC:
Classic Metal Roofs, LLC, is considered one of the premier installers of metal roofing in New England. They specializes in the installation of lifetime residential metal roofing systems for people who want energy star, environmental, sustainable, or long term solutions for their roofing needs. They believe their metal roofs are 'The Best Roofs under the Sun,' and are in business to provide their customers with a worry-free roofing future. Their service area includes Massachusetts, Connecticut, Rhode Island, and Southern New Hampshire. Classic Metal Roofs, LLC works with contractors, architects, and homeowners.