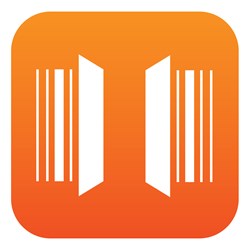 Miami, FL (PRWEB) October 28, 2013
DirectLiqiudation.com demonstrates how being proactive as opposed to reactive to customer return seasons has them ready for 2013, forecast to be the largest electronics sales season ever. Consumers in 2013 are on track to spend $203B on consumer electronics; the bulk of that spending coming in November and December. This is nearly a 5% increase over 2012, and is primarily being driven up in mobile electronics (tablets and smart phones), gaming (Microsoft and Sony are set to release updates to their popular platforms; the first in nearly a decade), and in LED/OLE TV's due to falling prices on ever-increasing screen sizes. Surveys conducted by The NDP Group show 41% of consumers, when asked what products they plan to buy for Christmas, indicated consumer electronics; an increase from 37% in 2012. Although much of this spending has historically been driven by early adaptors, 2013 has seen an unprecedented increases across all segments of consumers, with late-adaptors driving the life-necessity technology of mobile devices.
Most electronics customers will visit traditional brick-and-mortar stores prior to making a purchase decision. Target, Walmart, Costco, BJ's Wholesale, and Best Buy employees will assist the customer nearly 50% of the time, based on customers outlining their needs and then employees highlighting how the technology/features address the customer's needs. 45% of the time, customers will use mobile devices while shopping to compare prices, understand features, and capture product information. Retailers are keenly aware of the importance of this time of year; it often represents up to 1/3 of their annual sales. Additional to the importance of being price competitive to capture the sale, retailers are eager to show they understand the customers' need to price compare and often have online terminals to be able to match prices while the customer is in the store. Retailers who don't embrace "show rooming" as part of today's retail landscape are destined to become the Circuit City of tomorrow. Physical stores, once considered a liability for brick-and-mortar retailers, have been forced to adapt to a digitally integrated world. Retailers are using their physical presence to drive home "you can take your purchase with you today", "we can have it delivered to the store so you can pick it up", and "come see our product boutiques within our stores". Online retailers see this shift and are countering with suites of services from next-day delivery, sharper pricing, and benefits of buying programs diverse as the colors of the sky.
After slugging it out for weeks leading up to Christmas, all retailers will prepare for the tidal wave of customer returns. With retail sales of +$60B having gone out their doors, retailers prepare for the +10% that will come back. We've all seen the lines the day after Christmas wrapping endlessly around the returns desk. With in excess of $6B flowing back to retailers December through January will eventually make its way back to manufactures. Approximately 90% of the units will be returned to manufactures, refurbished and resold in the B-goods marketplace. Retailers will still be faced with liquidating the $600M that remains. Many of these items will not be able to be sold immediately in-store as open-box due to the potential of customer data having been saved on the memory devices. Retailers will be forced to wipe memory devices, perform functionality testing, clean, and repackage items they intend to sell at retail. Often the cost is simply too great and the quintiles after Christmas too large; immediately selling to TRG and moving product on DirectLiqudation.com will be many retailers' best and often only option.
There is a growing marketplace for consumers who understand this cycle. Consumers who purchase refurbished returns save 20-40% off the regular price retail. This substantial savings can be enjoyed for items that are warranted, often were never used, and are hard to discern from factory-sealed product. Historically, eBay.com, Amazon.com, DirectLiquidation.com, etc. have driven sales in this industry. But don't count brick-and-mortar retailers out quite yet. Many have begun to sell refurbished items on their websites, next to factory-sealed products, as a way to compete for the value conscious consumer.
About DirectLiquidation.com
Bridging the gap between buyers and sellers and ultimately helping sellers increase recoveries on customer returns, end of life product and overstocks. While at the same time, helping sellers purchase that very same product at an attractive price.
By providing analytics tools that are not easily available to small businesses, DirectLiquidation.com offers every available category of product within a specific industry and brings together retailers, manufacturers, liquidators, exporters, refurbishers, recyclers and of course, buyers & sellers. Combined into a single online destination, DirectLiquidation.com will finally eliminate the middleman, and bring buyers and sellers together.
About The Recon Group, Inc. (TRG)
TRG was incorporated in 2007. Throughout the years, TRG focused its efforts on the Intelligent Disposition, Smart Touch and Smart Returns aspects of the Reverse Logistics Industry. Having added every big box consumer electronic retailer to our client roster, TRG's area of expertise lays in Consumer Electronics; however, it is not limited to this category. TRG has developed and executed programs for a multitude of consumer level products, including soft goods, hard goods, clothing and toys.
TRG's roots are deep in first hand experience. Our team consists of individuals collaboratively working together, each bringing their own versatile backgrounds and experiences, goals, achievements, certifications and inter-industry networking together, to create TRG.