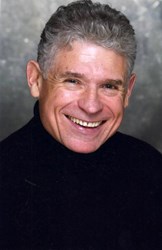 'I'm looking forward to working with the team at Schulte Sports Marketing & Public Relations,' said Riggins. 'Their knowledge, experience and skills in building personal and business relationships will be invaluable to me going forward.'
Bethesda, MD (PRWEB) October 30, 2013
Schulte Sports Marketing & Public Relations, Inc., announced that Pro Football Hall of Famer and former Washington Redskins great John Riggins has been added as a client for exclusive marketing, licensing, endorsements, corporate appearances and public relations services.
"I'm looking forward to working with the team at Schulte Sports Marketing & Public Relations," said Riggins. "Their knowledge, experience and skills in building personal and business relationships will be invaluable to me going forward."
Riggins is currently host of the popular national outdoors show Riggo on the Range and is a sought-after corporate speaker. Riggins is also a partner in 44Outdoors, Inc. a full service video, audio and graphic production company headquartered in Winchester, Va.
"We are excited to have John Riggins join our team," said Ray Schulte, CEO / President of Schulte Sports. "John played by his own rules, yet when on the field, he was no-nonsense. While he will always be remembered as one of the game's most colorful personalities, teammates and Redskins fans remember him as one of the game's all-time greatest running backs."
Born in Seneca, Kan., Riggins attended Centralia High School in Centralia, Kan. A three-sport athlete, he earned All-American recognition in football, all-state honors in basketball and twice won the Class B 100-yard dash state title.
Riggins then went on to play football at the University of Kansas, earning All-American and All-Big Eight Conference honors. Riggins rushed for 1,131 yards and scored a then-school record 14 touchdowns. He finished his college career with 2,659 rushing yards, which broke Pro Football Hall of Famer Gale Sayers career school rushing record. While at Kansas, Riggins majored in journalism.
Riggins was drafted by the New York Jets in the first round (6th overall) of the 1971 NFL Draft. After only four years with the Jets, he became the fourth leading rusher in team history with 2,875 yards and earned a Pro Bowl selection in 1975.
Nicknamed "Riggo" and 'The Diesel," Riggins is best known for his days as a hard nose running back for the Washington Redskins, where he signed as a free agent in 1976. He was used mostly in short-yardage situations in his first season and missed much of the 1977 season with a knee injury. He eclipsed 1,000 yards rushing in 1978 and 1979 and played a significant role in the team's offense but sat out 1980 over a contract dispute.
In 1981, Riggins said "I'm bored, I'm broke, and I'm back" and returned to play for Washington. Although his playing time was reduced by the 1982 players' strike, his most memorable performance came in Super Bowl XVII, where he was named MVP after rushing for 166 yards, including a game-winning 43-yard touchdown run, in the Redskins' 27-17 win over the Miami Dolphins.
Riggins finished out his career in Washington after the 1985 season with 11,352 career rushing yards and was inducted into the Pro Football Hall of Fame in 1992.
---------------------------------------------------------------------------------------------------------------------------------
About Schulte Sports Marketing & Public Relations
Schulte Sports Marketing & Public Relations, Inc. is a full-service sports marketing management and public relations company representing former New York Yankee great and current Los Angeles Dodgers manager, Don Mattingly, two (2) time American League "Manager of the Year" and current Baltimore Orioles manager, Buck Showalter, former New York Rangers great and NHL Hall of Famer, Rod Gilbert, 1968 United States Olympic High Jump Gold Medalist and Track and Field Hall of Famer, Dick Fosbury and 1968 United States Olympic Long Jump Gold Medalist and Track and Field Hall of Famer, Bob Beamon.
Schulte public relations clients include: 44Outdoors Production Company, The National Sports Collectors Convention, KidsPeace 5k Race (Baltimore), Mattingly Charities, SigningsHotline.com and Rod Gilbert's Power Arm.