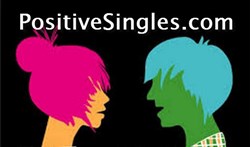 Los Angeles California (PRWEB) October 29, 2013
According to a survey conducted by the STD dating site PositiveSingles.com, honesty is the first and most important quality for STD positive people when looking for a partner. Around 15,000 members of the site took part in the survey to find out what is the most important quality wanted in their partners. More than 85 percent voted for honesty.
Experts in the field provided two reasons behind the preference for honesty by members. The survey also revealed that most of the members were cheated on once and do not want to be ditched again. In addition, a number of people became infected with an STD unknowingly. Their partner never told them about their status while being intimate. Being infected deliberately by others is a major reason why people with an
STD look for an honest partner. Rejection in the past also plays a vital role.
Most of the members of the site also confirmed that they have fewer secrets, other than their health conditions. Those affected by an STD are generally more honest than members of non-STD dating sites. They tell their potential new partner or friend about their health condition upfront. So they also need their match to have the same honesty.
Jeffery Z, the marketing manager of PositiveSingles.com said, "Plenty of people are infected with an STD because of liars. The disease almost ruins their life. They prefer being single than dating a liar again".
About PositiveSingles.com
As the largest and most trusted online dating site for people living with Herpes, HPV, HIV / AIDS, Hepatitis, Chlamydia, Gonorrhea, Syphilis and other STDs, PositiveSingles.com is completely anonymous and cares about members' privacy more than other sites. You are not required to submit any information that you are not comfortable with on this site. Whatever you are looking for Herpes dating, HPV dating, HIV AIDS dating, or any other STD dating, PositiveSingles.com is the best place.