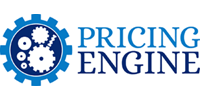 While this analysis is just a first look at a very large group of VSBs, it's an intriguing first pass at benchmarking the unique digital advertising approaches of Main Street businesses.
New York, NY (PRWEB) October 24, 2013
Pricing Engine, http://www.pricingengine.com, the innovator in helping small businesses advertise online, is shedding light on the Very Small Business (VSB) sector – as distinct from Small to Medium Businesses (SMBs) – by issuing the first-ever analysis of digital marketing data from the campaigns of thousands of Main Street businesses, representing most of its customers.
Pricing Engine founder and CEO Jeremy Kagan said he realizes the digital marketing needs of VSBs differ substantially from those of other firms in the broader SMB category, which by some definitions have up to 100 employees and million-dollar marketing budgets.
"Because many VSBs – such as local restaurants, dry cleaners and law firms – don't have the resources, personnel or expertise to create and run a digital media campaign, we've stepped into the breach to provide an affordable, easy-to-use option for them to improve their online marketing results, including search, display and social media," Kagan said. "We're sharing a first look at data that demonstrates the differences in behavior of Main Street businesses from bigger enterprises."
The results of the initial research, based on thousands of customers' actual performance data in the third quarter of the year, will be discussed by Kagan in a presentation at the Street Fight Summit New York, being held today and Friday at the 360 Gallery, 10 Desbrosses St. in TriBeCa.
Kagan said the data analysis indicated that Pricing Engine's VSB customers are seeing marked improvements in their digital marketing results, with most seeing increases of 20%-40% from prior performance. He added the data findings will be refined and improved over time as more companies take advantage of Pricing Engine's simple-to-use platform, resulting in more data. "While this analysis is just a first look at a very large group of VSBs, it's an intriguing first pass at benchmarking the unique digital advertising approaches of Main Street businesses," Kagan said.
According to the preliminary data analysis, Pricing Engine's VSB customers realized an average search marketing cost per click (CPC) of just $1.10 on Microsoft's Bing, compared to a $2.40 CPC for Google AdWords. This was the case even though just 19% of its customers were using Bing for search marketing, compared to 81% solely using Google AdWords.
In other findings, Pricing Engine confirmed high value lead categories (like attorneys) had higher average CPCs, which supported industry informal knowledge with hard data.
Some other findings from the data analysis:

Pricing Engine users saw slightly better performance on Google, with an average click-through rate (CTR) of 2.4% on AdWords, and 2.3% on Bing.
However, efficiency on Bing was greater in most cases due to significantly lower costs per click (CPC).
Digital services firms had the highest average spend on AdWords, at about $3,200 per month, likely due to a primarily digital focus.
Stores were the biggest category by number of accounts in the survey (17%), followed by home/construction (15%) and food establishments (11%). These typical Main Street businesses are a very different mix compared to providers dealing with larger organizations.
Pricing Engine plans to expand and refine its industry benchmarking to provide an ongoing profile of the VSB market, documenting the movement of Main Street businesses to digital advertising as smaller advertisers finally embrace digital channels.
About Pricing Engine
Pricing Engine is the first solution that provides small business owners access to a single, easy-to-use platform that lets them optimize their investment in online advertising across various channels without being digital media experts. Its "Report Card" feature assigns easy-to-understand letter grades on ad performance, based on peer benchmarking, and tells users in plain English how they can improve their results. Pricing Engine's patent-pending, powerful algorithm-based predictive analytics continually refine and improve recommendations for optimization. First available for search advertising campaigns for small businesses, the platform has expanded to include social media advertising, and will soon encompass tools for improving display advertising and e-commerce results as well. For more information, visit http://www.pricingengine.com.