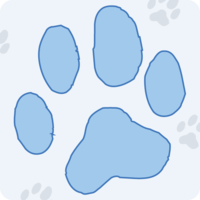 Check out Pet Kept Secrets to search for and find veterinarians in your area.
Atlanta, GA (PRWEB) October 24, 2013
Halloween is a very fun-filled holiday for people of all ages. However, this holiday can be very stressful and potentially dangerous for our furry friends. Pets have both stress and health issues that frequently arise from a night of trick-or-treating and holiday parties. Be cautious of kids that are out trick-or-treating. Make sure that they do not dump bags of candy out where pets can access them. Obviously, chocolate is a known health hazard for pets, but any sugar-free candies are hazardous too. Sugar substitutes can be lethal to pets if ingested.
Another hazardous candy for pets is gum or any gummy fruit candy. These often have sugar substitutes in them, but can also block the digestive tract and create ruptures in the intestines. This is also true with lollipops and other candies that are on sticks or may have plastic pieces to hold the candy. Be sure to keep pets separated from candy at all times and store it in a place where pets cannot get to it. If your pet accidentally does ingest candy, watch out for warning signs of a problem. These include diarrhea, vomiting and even seizures.
If your pets have gotten into candy or are displaying any of these symptoms, be sure to check out Pet Kept Secrets to search for and find veterinarians in your area. If it is after business hours, Pet Kept Secrets can also be used to find emergency veterinary hospitals.
Another pet-related problem that arises from Halloween is stress from all the activity. Constant doorbell ringing and all the costumes can traumatize pets. Lots of people in your house can have the same effect, so if you are hosting a party or are having trick or treaters hit your door, be sure to keep your pets in a safe and quiet place. It is a good idea to keep them in a room with their favorite toys, bed and a security blanket that has your scent on it (a worn t-shirt). This will keep your pet amused and comfortable while lots of scary-looking people keep ringing your doorbell.
Halloween brings out lots of vandals and pranksters. Be sure to keep your pet safely indoors all through the night. Do not allow them to go outside unattended. Oftentimes, pets will be harassed, painted, beaten or even killed by those that are up to no good in your neighborhood. So be sure to keep a watchful eye on your pet and keep them safely indoors.
Be sure to follow these tips for safe holiday fun! And remember, Pet Kept Secrets is here to help with any of your pet needs.