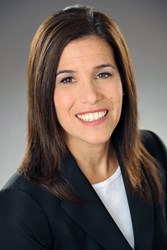 There is no one better at this time to represent and protect the interests of NARCA members.
(PRWEB) October 27, 2013
Joann Needleman, Vice President and Managing Attorney of the Philadelphia office of Maurice & Needleman, P.C., was sworn-in as President of the National Association of Retail Collection Attorneys (NARCA) on October 18, 2013, at the association's 2013 Fall Collection Conference in Washington, DC.
Louis Freedman, NARCA's Immediate Past President and attorney with the law firm Freedman Anselmo Lindberg LLC, stated "Joann brings a new perspective to the position of NARCA President. With much of her practice dedicated to consumer litigation defense, including FDCPA and TCPA, her strength in the area of compliance is very timely with increased regulation of our member firms and clients. She has proven over the past year to have tremendous relationship-building skills, especially with her outreach success to the CFPB. There is no one better at this time to represent and protect the interests of NARCA members."
Ms. Needleman will serve as NARCA's 11th President for the next two years. She has previously served as Board Member, Secretary, Chair of the Advocacy Pillar and Chair of the NARCA Legal Symposium Task Force.
Ms. Needleman is a graduate of Temple University and Widener School of Law and is admitted to the Pennsylvania and New Jersey Bars, the U.S. District Court for New Jersey, Eastern, Middle and Western Districts of Pennsylvania, the Third Circuit Court of Appeals and United States Supreme Court.
Other memberships include the American Collectors Association (MAP Attorney), American Bar Association (Business Law Section), Pennsylvania Creditors Bar Association (Past President), Pennsylvania Bar Association, and Debt Buyers Association.
The National Association of Retail Collection Attorneys ("NARCA") is comprised of over 700 skilled debt collection law firms which are required to adhere to NARCA's Code of Professional Conduct and Ethics. Attorneys employed by NARCA member law firms are committed to the fair and ethical treatment of all participants in the debt collection process and are required to practice law in a manner consistent with their responsibilities as officers of the court. As attorneys, they must adhere to applicable state and federal laws, rules of civil procedure, state bar association licensing and certification requirements and the rules of professional conduct.