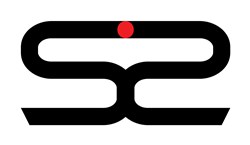 I look to invest in early-stage technology companies that are disruptive and can deliverable measurable ROI to their customers. I believe Siamese Systems has the potential to be that kind of organization."
Toronto, ON (PRWEB) October 28, 2013
Siamese Systems Inc., a Toronto-based provider of investigation and inspection process management software, today announced it has raised a $600k round of seed financing from a collection of industry angels, including Brice Scheschuk, co-founder and CFO of Globalive Communications/WIND Mobile.
The company will use the funding to expand its sales and marketing efforts, bring its MobileCSI™ application for public safety and law enforcement to new global markets, and accelerate product research and development.
"I am extremely excited to be an investor in Siamese Systems", said Scheschuk. "As someone with experience in mobile communications and enterprise software, I look to invest in early-stage technology companies that are disruptive and can deliverable measurable ROI to their customers. I believe Siamese Systems has the potential to be that kind of organization."
MobileCSI is a smart phone/tablet-based solution that enables law enforcement and public safety personnel to securely document crime and incident scenes. MobileCSI ensures that documentation and evidence gathering procedures are followed precisely, establishing a level of information integrity that, to date, has been missing in the fields of investigation and inspection services.
According to Alex Kottoor, co-founder and CEO of Siamese Systems, the equity financing represents further validation of the market demand for MobileCSI. "Our goal at Siamese Systems is to be the global leader in mobile investigation and inspection management software," Kottoor said. "This round of financing certainly shows that we are on the right path."
Since coming to market with MobileCSI in February, Siamese Systems has closed deals with a wide variety of law enforcement and inspection agencies, including the US Fish and Wildlife Service, the Environmental Protection Agency, the Brentwood (TN) Police Department, the Missouri City (TX) Police Department and the Prince George County (MD) Department of Public Works & Transportation.
"MobileCSI is easy to use and dramatically reduces the amount of time spent processing a scene and cataloging evidence," Kottoor added. "This creates real savings for each agency."
For more information on Siamese Systems and MobileCSI, please see http://www.siamesesystems.com.