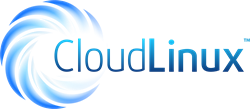 With this release, customers can limit new resources and achieve a performance increase of around 10%, without the complexity of upgrading their OS.
Princeton, NJ (PRWEB) October 25, 2013
Innovative shared hosting operating system (OS) developer CloudLinux (http://www.cloudlinux.com) announced today the release of a "hybrid kernel" to deliver CloudLinux 6 features to CloudLinux 5 and CentOS 5 users. With this release, customers can limit new resources and achieve a performance increase of around 10%, without the complexity of upgrading their OS.
"We have been working on our hybrid kernel for about two years," says Igor Seletskiy, Founder and CEO at CloudLinux. "Over the last two years, we have been through several beta releases to guarantee a high performance, bug free kernel. Finally, we can now make the hybrid kernel available to all CloudLinux 5 and CentOS 5 customers. After a simple installation, users can access the features that make CloudLinux 6 so great, without the workload of upgrading."
Upgrading CentOS 5 and CloudLinux 5 servers to CloudLinux 6 can be a complex, time-consuming process. Typically, shared hosting providers need to set up entirely new servers and move customer data. This creates a significant workload for engineers and administrators, which brings with it a financial cost. In addition, migrating important customer accounts can lead to corruption or loss of data, making it a risk many hosts are unwilling to take. Fortunately, the benefits of CloudLinux 6 can be delivered without the stress of a full upgrade.
"The main improvements in CloudLinux 6 are based in the kernel," says Seletskiy. "The majority of other components, like Apache, are already updated to latest versions by the control panels. As a result, simply using the CloudLinux 6 kernel with an older version of CloudLinux or CentOS provides an accessible, convenient way to unlock new features and better performance. Our hybrid kernel allows customers to get these benefits in just a few minutes."
The new hybrid kernel from CloudLinux 6 is an optimized release that offers a performance increase of around 10% right out of the box. In addition, the release automatically detects hardware naming conflicts between the old and new kernel, and updates tools like iptables to be compatible with the new kernel. However, the most impressive benefits of using the CloudLinux hybrid kernel are in the kernel's new functionality. While CloudLinux 5 users can already limit a wide range of hardware and software resources using Lightweight Virtual Environments (LVE), the hybrid kernel introduces limits for disk I/O, physical memory, and number of processes.
"At CloudLinux, we want every customer to be able to use the latest features," says Seletskiy. "We developed the hybrid kernel to bring the features we introduced in CloudLinux 6 to CloudLinux 5 users, allowing them to fill their servers more confidently and take control of more resources. As a result of that control, shared hosting companies can use servers to their full capacity, without compromising performance. Finally, I am pleased to add that, as new features are added to the CloudLinux 6 kernel, we will work to roll out those same features to our hybrid kernel users."
As the CloudLinux team continues to improve the OS and add new functionality, shared hosting providers get new ways to manage the way their servers are used. With the release of the hybrid kernel, those features are now accessible without the need to upgrade.
To learn more about CloudLinux and the CloudLinux OS, visit http://www.cloudlinux.com.
About CloudLinux
CloudLinux was founded in 2009 to address the distinctive needs of web hosting providers. The company's headquarters are in Princeton, New Jersey, and its development team, composed of employees with an appreciable proficiency in the hosting business, is based in Donetsk, Ukraine. CloudLinux is a stable, privately funded company geared toward providing the ideal operating system (OS) to make even the most intricate and divergent hosting needs more straightforward. The company's flagship OS is optimized to help hosting providers deliver more stable shared hosting services, with account isolation and resource allocation on an OS level.
For more information on CloudLinux, visit http://www.cloudlinux.com.
Media Contact:
Dave Young
CloudLinux (Press: Young Copy)
1-678-500-9550
dave [at] youngcopy.com
###