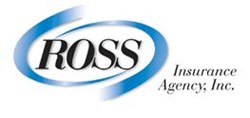 Electrical Safety Foundation International reports that there are nearly 44,000 home electrical fires each year in the United States.
Holyoke, MA (PRWEB) October 24, 2013
Ross Insurance, a Massachusetts-based independent insurance agency, encourages its community to celebrate National Fire Prevention month this October. With both Halloween and the holidays around the corner, many homeowners may be decorating for the occasions—from lights to lawn décor. Now is the time to take extra precautions in order to avoid an electrical fire at home.
Unfortunately, thousands of homes are destroyed each year due to electrical fires. In fact, Electrical Safety Foundation International reports that there are nearly 44,000 home electrical fires each year in the United States. The truth is: the majority of these fires can actually be prevented by following the proper safety guidelines. Ross Insurance has put together a list of tips that may help educate residents on how to avoid an electrical fire and protect their homes from danger.
Safe use of electrical cords
All frayed or pierced electrical cords have the potential to cause a fire. Suspect-looking electrical cords should be promptly replaced with a new one. Attempting to repair the cords with electrical tape is not a viable solution. If possible, residents should avoid using extension cords to power any of the household appliances. Also, no extension cords should be placed under carpets or along doorways.
Do not overload circuits
Electrical circuits are only designed to handle a certain amount of power. Never plug more than one high-wattage device into an outlet at a time. This is especially important for homeowners who may be using holiday lights indoors and out.
Test the smoke detector
In the event of a sudden fire, a properly operating smoke detector can save lives. Unfortunately, far too many homeowners neglect to test their smoke alarm on a routine basis. It is important to test the smoke alarm once a month. Regardless of the battery's age, a smoke detector battery should be replaced at the beginning of each calendar year to be on the safe side.
Never use water
In the event of an electrical fire, residents should never try to toss water onto the flames. This is extremely dangerous because the water will increase the likelihood of electrical shock. A specific type of fire extinguisher is recommended to smother an electrical fire.
Take odd noises seriously
Individuals who notice any strange buzzing or sizzling sounds coming from an electrical device should refrain from using that device until it is checked out by a trained professional.
The agents at Ross Insurance believe it is important to share advice and tips that could help keep homeowners in Massachusetts safe during an exciting time of year. The agency is also dedicated to providing comprehensive and affordable home insurance solutions for added protection. To discover the options with Ross Insurance, contact the agency by calling 888-707-9530 or visit its Virtual Insurance Office, today.
About Ross Insurance Agency:
Proudly located in Holyoke, Massachusetts, Ross Insurance Agency is dedicated to serving the insurance needs of local individuals, families and businesses. Since 1925, Ross has been committed to fostering a positive reputation for their agency; striving to emerge as a leading coverage provider, above all other Massachusetts insurance companies. Ross specializes in providing superior Auto, Home, Business, Group and Massachusetts life insurance to residents across the state; in addition to various specialty insurance solutions.