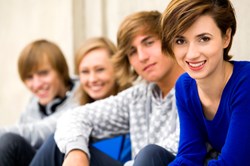 Everybody at our facility prides themselves on helping patients stay focused in rehab so they can gain some perspective on their life.
Bayonne, NJ (PRWEB) October 25, 2013
The methods of alcohol and drug addiction treatment are constantly changing. The staff at Drug Detox Bayonne is leading the movement of innovation in New Jersey. Thanks to an updated approach to treating chemical dependency, the specialists at Drug Detox Bayonne are helping patients return to healthy and productive lives more than ever before. The new treatment techniques revolve around the individualized care for each patient by developing customized programs.
With more than 20 years of experience in helping people overcome substance abuse, few are more respected at the facility more than Jason S. One of the dedicated addiction counselors at Drug Detox Bayonne, Jason explained the differences between the new methods from the traditional addiction treatment methods of the past.
"The old school of thought was to keep people from the drugs or alcohol they were addicted to for a few weeks," Jason said. "At the time, the conventional wisdom was that not using for an extended period of time would diminish an addict's urge to drink or get high."
Unfortunately, many people who completed rehab stayed clean temporarily, only to relapse back into addiction. This led to the team at Drug Detox Bayonne to develop new treatment programs. After a year of comprehensive research, they came up with a new effective approach for addiction treatment.
"We began evaluating patients more cognitively to find the best form of treatment options to beat their addiction," Jason said. "Some chose exercise or acupuncture while others preferred to undergo individual or group therapy sessions. Regardless of the method, our staff will be there to help each patient every step of the way."
Drug Detox Bayonne has helped countless patients turn their lives around and achieve sobriety. The certified staff has been trained to help anyone get over an addiction to drugs or alcohol. Counselors and therapists works together to provide a safe and nurturing environment.
"Everybody at our facility prides themselves on helping patients stay focused in rehab so they can gain some perspective on their life," Jason said. "Sometimes it takes a little time away from along with the help of a good support system for someone to gain focus on what's important in their life."
About Drug Detox Bayonne:
Drug Detox Bayonne is a fully accredited alcohol and drug treatment center. Employing counselors, therapists, nurses and clinician specially trained to help patients overcome substance abuse, Drug Detox Bayonne is the best place for someone to turn their life around and reach sobriety. Call them today at (201) 430-7097 or visit them online at http://www.drugdetox-bayonne.com information about addiction recovery.