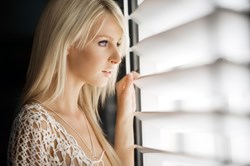 Our staff has the experience and expertise to help patients from every background.
Fort Lee, NJ (PRWEB) October 25, 2013
Drug Detox Fort Lee recently announced new breakthroughs for treating patients with opiate dependency. In the last five years, Drug Detox Fort Lee has seen a sharp rise in patients addicted to opiate-based prescription pain medication. The facility's staff has developed new effective treatment methods. Heather J., an addiction therapist at Drug Detox Fort Lee says the new treatment methods emphasize overcoming chronic pain without addictive medication.
"The sad truth is many of these people are using drugs prescribed by their doctors and people they trust," Heather said. "We place an emphasis on helping patients find healthy alternatives to opiates."
The new pain management programs place a strong emphasis on patient safety and comfort. Counselors and therapists work closely with patients by helping them engage in activities designed to stimulate them mentally and physically.
"Our staff has the experience and expertise to help patients from every background," Heather said. "Our job is to put patients in the best position to succeed and reach their goals."
About Drug Detox Fort Lee:
Drug Detox Fort Lee is a fully accredited drug and alcohol treatment facility. Our counselors and clinicians have helped countless people overcome substance abuse and return to productive and healthy lives. Our facility provides the latest techniques of drug detox, dual diagnosis and pain management in a safe, nurturing environment. If you or someone you know is suffering from chemical dependency, call Drug Detox Fort Lee today at (201) 885-4581 or visit them online at http://www.drugdetox-fortlee.com for more information.