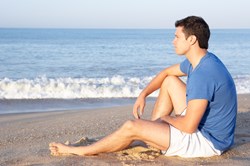 Drug Detox Hoboken also offers a variety of activities including exercise, meditation and music.
Hoboken, NJ (PRWEB) October 25, 2013
Drug Detox Hoboken emphasizes new alternatives to help alcoholics avoid drinking.
There are many people who do not view alcohol as a dangerous or addictive drug. Social drinking has become acceptable in mainstream society. This has made alcohol treatment particularly tricky. Alcoholism is also hard to treat because it's legal and can be found anywhere. This is why Drug Detox Hoboken has implemented programs to include coping mechanisms for patients to use in social situations.
The portrayal of alcohol by the entertainment industry and media has made it difficult to identify someone has developed a drinking problem. Brian T., an alcohol treatment specialist at Drug Detox Hoboken, says many alcoholics are unaware they suffer from alcohol dependency.
"A lot of heavy drinkers can't see they have a problem because they're constantly around other people who drink in social situations," Brian said. "If someone consumes alcohol regularly to regulate their emotions, they should seek help."
The dedicated staff at Drug Detox Hoboken is committed to bring awareness to the damage caused by alcohol addiction. The facility emphasizes alcohol awareness with their new, comprehensive treatment programs. In addition to therapy and counseling sessions, Drug Detox Hoboken also offers a variety of activities including exercise, meditation and music. These activities not only aid in the sobriety process, they allow patients to develop new hobbies and interests not involving drinking.
About Drug Detox Hoboken:
Drug Detox Hoboken is a treatment facility specializing in drug and alcohol abuse. Certified addiction specialists can help anyone struggling with substance abuse. If you want to overcome your chemical dependency, please seek help today by calling (201) 885-4472 or visit http://www.drugdetox-hoboken.com for more information.