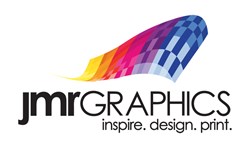 Central Islip, NY (PRWEB) October 25, 2013
JMR Graphics comments on Indiana University's new billboard strategically placed to increase visibility.
According to a September 26, 2013 article published by the IUS Horizon, titled, "IU Southeast Improves Visibility with Ad Campaign," Indiana University – Southeast has installed a new billboard, adorned with the school's renowned crimson and cream colors, that towers over Interstate 64 between downtown Louisville and the Sherman Minton Bridge. The billboard is one of many ways IU Southeast is advertising for the 2013-2014 academic year.
Bus shelters, movie theater posters, television commercials and radio spots are also being utilized by the institution. However, the billboard has proven to be most effective.
Jenny Johnson-Wolf, director of university communications, is satisfied so far. "We've been hearing about much more visibility this year," she says in the article. "Both sides of the Ohio River have been targeted, and downtown Louisville in particular has been an important location for the advertisements."
The billboards have given the university the opportunity to get really specific with their targets. "We even have a couple of billboards downtown this year, which we're using to target young professionals. That is a major demographic there," she says. "We've also been advertising in the bus shelters outside high schools and target schools by GPA."
TJ Pannell, a representative of JMR Graphics, a nationwide vehicle wraps manufacturer, says being strategic with ad placement is vital when designing outdoor ad campaigns.
"Increased visibility is one of the biggest benefits of utilizing outdoor advertising however some brands don't use it to its full potential," he says. "IU Southeast has calculated the best placements that will allow their advertisements to reach all targeted audiences, both professional and high school students, making the campaign extremely effective."
JMR Graphics is an award winning Nationwide 3M Certified Manufacturer of Graphics for over a quarter of a century. We specialize in branding companies through Fleet Graphics, Vehicle Wraps, Architectural Wall Graphics, Promotional Window Clings, Floor Graphics, Event Signage and much more. We offer a variety of 3M Graphics Films, which are specially designed for most surfaces that require a changeable, short and long-term application. Our exceptional "Turn Key Service" is backed with a 3M MCS Warranty to give you peace of mind when you need optimum performance for the intended life of your graphics. With our state-of-the-art, cutting-edge facility we inspire our clients by providing creative design, custom-printed graphics and handle a network of nationwide installers. JMR Graphics provides expert capabilities and capacities needed to meet any graphic challenge.