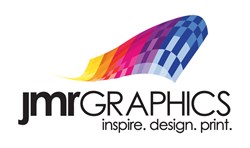 Central Islip, NY (PRWEB) October 26, 2013
JMR Graphics discusses UK breakfast company MOMA!'s strategic advertising strategy to reach their target demographic—hungry London commuters.
According to an October 24, 2013 published by The Drum titled "MOMA! Targets London commuters with first outdoor advertising campaign," MOMA!, a popular UK breakfast brand, launched its first outdoor advertising campaign that will be displayed across seven different London train stations in order to reach hungry commuters that may be looking for breakfast.
The campaign, which will run for four weeks, is geared toward driving further growth after it "increased distribution by 25 percent and added an additional 200 Boots stores, 150 Sainsbury's outlets and 150 Waitrose sites to its roster."
It also uses a simple approach, posing the question, "Missed Breakfast?" under a steaming cup of porridge next to a line directing interested consumers to locations to purchase.
Malcolm McDermott, Brand Manager at MOMA!, further explains the motive behind the campaign. "Due to our significant growth with existing retailers and expansion into new ones, we want to show support by driving consumers that love our brand into stores," he says. "MOMA!'s first ever outdoor advertising campaign is an important step that will allow us to highlight the importance of breakfast – and raise awareness of our core products, Bircher Muesli and Porridge."
TJ Pannell, a representative of JMR Graphics, a nationwide truck wraps manufacturer, says this was a great move by the breakfast brand. "Outdoor advertising is so effective and creates incomparable ROI because it gives brands the opportunity to display their advertisements in front of the most relevant audiences," he says. "MOMA! is able to display its delicious products in front of hungry London subway commuters who are more likely, than anyone else, to be influenced to purchase."
JMR Graphics is an award winning Nationwide 3M Certified Manufacturer of Graphics for over a quarter of a century. We specialize in branding companies through Fleet Graphics, Vehicle Wraps, Architectural Wall Graphics, Promotional Window Clings, Floor Graphics, Event Signage and much more. We offer a variety of 3M Graphics Films, which are specially designed for most surfaces that require a changeable, short and long-term application. Our exceptional "Turn Key Service" is backed with a 3M MCS Warranty to give you peace of mind when you need optimum performance for the intended life of your graphics. With our state-of-the-art, cutting-edge facility we inspire our clients by providing creative design, custom-printed graphics and handle a network of nationwide installers. JMR Graphics provides expert capabilities and capacities needed to meet any graphic challenge.
#####