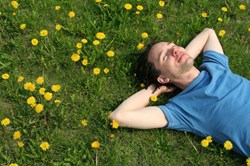 Drug Detox Montclair also places an emphasis on alternative therapies such art and music.
Montclair, NJ (PRWEB) October 25, 2013
When it comes to rehab, health and sobriety do not always work together perfectly. Many recovering addicts are replacing their old unhealthy habits with newer ones. For example, a person suffering from alcoholism will often drink large amounts of soda or energy drinks to replace their alcohol consumption. For this reason, Drug Detox Montclair has developed new alternative therapies to curb unhealthy habits while at rehab.
Many of the activities involve healthy and relaxing forms of exercise. Yoga can aid in the process of recovery and can be practiced outside of rehab to help prevent a relapse. Patients at Drug Detox Montclair can also participate in other forms of exercise, including meditation.
The staff at Drug Detox Montclair also places an emphasis on nutrition, particularly for patients who abuse drugs or alcohol to manage physical pain. Addiction counselor Cathy L, has seen how a person's diet can affect their rehab.
"A poor diet can sometimes contribute to medical problems," Cathy said. "When someone has an addiction to prescription medication, we develop a nutrition plan to help them manage their pain or illness naturally."
Drug Detox Montclair also places an emphasis on alternative therapies such art and music. These activities can be relaxing and healthy alternatives to drugs, alcohol or junk food. Drug Detox Montclair encourages anyone trying to overcome addiction to check out their various treatment options available.
About Drug Detox Montclair:
Drug Detox Montclair is a drug and alcohol treatment facility. Our dedicated medical staff and addiction specialists can help anyone achieve sobriety. If you or someone you know is suffering from substance abuse, call Drug Detox Montclair today at (973) 988-1176, or visit us online at http://www.drugdetox-montclair.com for more information.