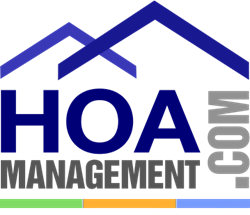 Fort Lauderdale, FL (PRWEB) October 28, 2013
HOA Management (.com) is proud to announce a new advertising partnership with Royale Management Services. Royale Management Services provides high quality management and accounting services for business and individuals in the Fort Lauderdale area.
Royale Management Services has partnered with HOA Management (.com) to advertise their services to associations in Florida that are actively seeking a new property management company. To learn more about Royale, visitors to HOA Management (.com) can view their profile page on the directory. Included on their profile page is a direct link for users to click through to the Royale website. HOA Management (.com) also provides a contact form for users who prefer to communicate via email.
Royale Management Services serves by their mission to help the association hold down costs while improving the quality of life for the residents. They work closely with the elected board of directors to make sure that the goals of the association and its residents are achieved. Royale Management Services will work with board members to see that proper procedures are followed that keep the association in compliance with all of the rules governing elections, budgeting, accounting, operation, collection and assessment for the association. They believe part of their job includes educating board members on their responsibilities, duties, and obligations concerning governing the association. Royale Management Services provides the highest quality and most cost effective management services in Fort Lauderdale, Florida.
HOA Management (.com) is a leading HOA property management directory that uses targeted marketing strategies to reach out to community associations and offer them free access to its online directory. Association residents and board members are able to connect with professional management companies and service providers in their local area by searching on the HOA Management (.com) directory. To learn more about HOA Management (.com), visit http://www.hoamanagement.com or email sales(at)hoamanagement(dot)com.
###