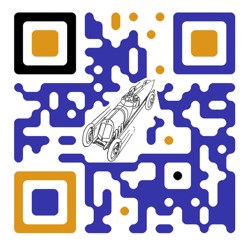 (PRWEB UK) 25 October 2013
Free picture research facility now available from The Image Resource.
Online art experts The Image Resource are now offering a free service to any trade customers looking for the perfect affordable artwork for any venue.
Whether it's graphics, photography, fine art, day art, abstract art, maps or more, The Image Resource are now offering a completely free picture research facility to its clients, providing them with suggestions, inspiration and the gift of choice when it comes to those elusive perfect pictures.
Suitable for architects, interior designers, facility managers, restaurant owners or those looking for prints for office or prints for home use, this new search and selection service makes it easy to find the perfect original art for any venue.
Says a spokesperson from The Image Resource, "We know how hard it can be to find the right artwork for the right venue - especially from an objective point of view. The - Image -Resource com, have a number of years of experience in dealing with trade clients, and our testimonials speak for themselves. With this no cost and no obligation picture search and selection service, we are aiming to provide our customers with the ability to find the perfect artwork for all types of venue, and at a price that really isn't prohibitive."
With founders' backgrounds including an education in fine art and many years of running a design business, The Image Resource is a company that is passionate about art and its final reproduction. Their mission is to locate, resource and make available some of the most iconic visual art available today, offering both consumers and trade customers the opportunity to buy affordable art online.
In addition to providing images to individual consumers, The Image Resource have a great deal of experience of dealing with interior designers, restaurant owners, NHS trusts, architects and more. They have a wealth of expertise in finding images - no matter how elusive - from their online files, and suggesting affordable and original possibilities for any location.
The picture research facility is available to anyone looking for at least three images that are similar in terms of their artist, style or execution. The Image Resource will simply ask clients for information about the type of images that are required and the type of business that these images are for, before searching for suitable - and affordable - suggestions.
For more information about this service, visit http://www.the-image-resource.com.