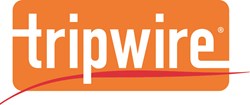 Edge Web's five-tier security and compliance platform in combination with their personalized, 24/7 service is a great fit for Tripwire
Portland, Oregon (PRWEB) October 28, 2013
Tripwire Inc., a leading global provider of IT security solutions, today announced a new strategic partnership with Edge Web Hosting, an end to end provider of managed enterprise cloud hosting services.
"We are pleased to partner with Edge Web Hosting," said Drew Davis, director of strategic accounts and alliances for Tripwire. "Edge Web's five-tier security and compliance platform in combination with their personalized, 24/7 service is a great fit for Tripwire. Their thorough implementation of Tripwire File Integrity Management (FIM) and Security Configuration Management (SCM) technology, in conjunction with Tripwire LogCenter® (TLC), helps to reduce risk and ensure data security for our joint customers."
Edge Web Hosting designs, implements and supports mission critical hosting platforms for organizations of every size. Edge Web Hosting delivers a wide range of offerings designed to meet complex regulatory requirements including:

The Standards for Attestation Engagements (SSAE),
The Statement on Auditing Standards (SAS),
The Health Insurance Portability and Accountability Act (HIPAA),
The Payment Card Industry Data Security Standards (PCI DSS) ,
The Federal Information Security Management Act (FISMA)
The U.S.-EU Safe Harbor program
"We selected Tripwire solutions because security and compliance are critical to many of our customers," said Michael Altman, chief operations officer for Edge Web. "Tripwire's comprehensive compliance solutions, including PCI 3.0 and HIPAA compliance, help us deliver the highest quality services available to businesses facing a wide range of compliance requirements."
For more information on Tripwire partner programs please visit http://www.tripwire.com/company/partners/.
About Edge Web Hosting Inc.
Edge Web Hosting is an innovative provider specializing in managed hosting services. Edge delivers customers 100% uptime with a staff dedicated to 24/7 monitoring. Among the company's solutions are cloud hosting, dedicated server hosting, server cluster hosting, colocation server hosting and more. Edge exceeds customer expectations by providing no surprise pricing, ensuring that monthly bills stay free of unexpected charges. Compliant hosting from Edge complies with industry standards in the areas of PCI, SSAE16, SAS70, HIPAA and FISMA. For more information on Edge Web Hosting Inc., please visit http://www.edgewebhosting.net.
About Tripwire, Inc.
Tripwire is a leading global provider of risk-based security and compliance management solutions, enabling enterprises, government agencies and service providers to effectively connect security to their business. Tripwire provides the broadest set of foundational security controls including security configuration management, vulnerability management, file integrity monitoring, log and event management. Tripwire solutions deliver unprecedented visibility, business context and security business intelligence allowing extended enterprises to protect sensitive data from breaches, vulnerabilities, and threats. Learn more at http://www.tripwire.com, get security news, trends and insights at http://www.tripwire.com/state-of-security/ or follow us on Twitter @TripwireInc.