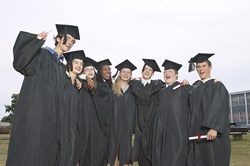 Baton Rouge, Louisiana (PRWEB) November 08, 2013
ACT Mastery Online Program is pleased to offer a $100 discount on the ACT Mastery Online courses. The ideal ACT online program helps students improve their ACT scores in English, math, reading, science and writing. From practice tests to test-taking techniques, students learn the six must-know strategies that can make or break them on the ACT. There are over 2,000 practice questions, as well as digital flashcards to assist in memorizing concepts, formulae, and definitions. The ACT online program includes a built-in study plan that outlines weekly study tasks and keeps track of activities in real time. The student can start a conversation with thousands of other students studying for the same test, and who are ready to help. Lessons and questions can be personalized by marking lessons and questions with confidence levels so that students can focus on parts that require most attention. A game center where students can test themselves with fun games on their smartphones, tablets or computers allows students to have ACT online with them at all times. Students practice until they get it, until they are certain they will answer correctly on the test.
The ACT Mastery Online program was developed by Craig Gehring, who made perfect scores on both the ACT and SAT. He has helped thousands of students to make higher ACT scores, which improve their chances of gaining college admission and becoming eligible for scholarships. Not only can this result in direct savings, but also college grads earn on average over a million dollars more over the course of their lifetime, compared to adults without a degree.
To sign up for the ACT Mastery online program, go to http://www.ACTMastery.org/prep and use the voucher code "ACTMSRY" for a $100 discount.
Contact
Bobbie Clark, Regional Representative
ACTMastery.org
225-448-3599
Email: bobbie(at)actmastery(dot)org