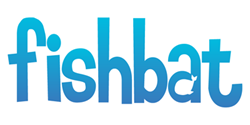 Bohemia, NY (PRWEB) October 28, 2013
Internet marketing company, fishbat, responds to an article published by Entrepreneur on October 23rd, which ranks the importance of a website, SEO, and social media to small businesses.
According to the Entrepreneur article posted on October 23, 2013 titled "Social Media for Small Business: Choose Wisely, Then Execute," small businesses that do not have a large budget should prioritize digital spending.
The article says a good website should be the priority for businesses that lack an online presence. Building the website is the obvious starting point. SEO and social media are the next two steps because they are merely strategies that lead people to the website. The article says that a website should be fast when loading, bug-free, mobile friendly and non-repetitive in order to ensure the best user-experience.
SEO can raise your website's rank in relevant search results, bringing potential customers directly to the website. Social media marketing finds interested consumers who, through follows and likes, will stay updated on the latest news, services and products your business offers.
Justin Maas, vice president of client relations at Internet marketing company fishbat, agrees that a company's website, SEO, and social media are the three pillars of Internet marketing. "Small businesses who want to implement a successful online marketing plan need a website, search engine optimization and social media strategy," he says. "The website is definitely the most important piece of the formula, but all three pieces must work together in order to get the best results."
Mass says that the quality of a company's online marketing implementation can be the difference between a business succeeding and failing. He says, "Constructing a website, undertaking SEO work and creating social media pages will not guarantee profits.
"Internet marketing is hard and requires a steady time commitment. If you do not have a working knowledge of the three aforementioned fields, it would likely be a good decision to outsource the responsibilities to online marketing professionals."
fishbat, Inc. is a full-service online marketing company and social media agency dedicated to connecting all types of businesses with their target audiences in the most effective and efficient way. Through innovative strategies in social media management, search engine optimization (SEO), branding, web design, reputation management and public relations, fishbat promotes a consistent and professional online voice for all of its clients.
#####